2023 CYO Spring Sports Information. - Track and Girls Flag Football For more information, visit the CYO section of our website or click the following link.
https://5il.co/1oip2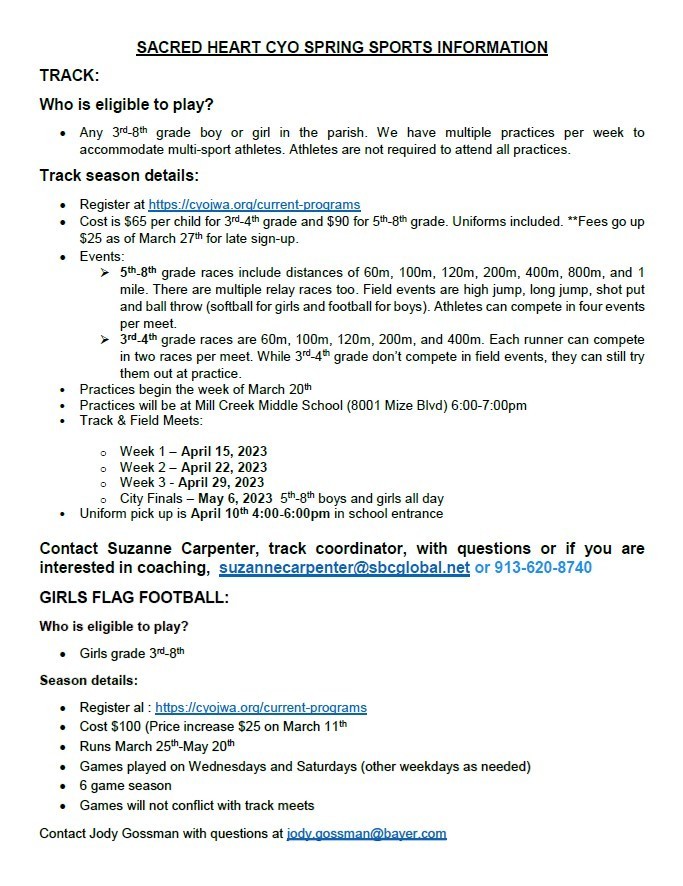 8th Graders are busy prepping for the Cardinal Carnival. See them getting signs ready for all the games. Our finale celebration of our Catholic School Community during Catholic Schools Week.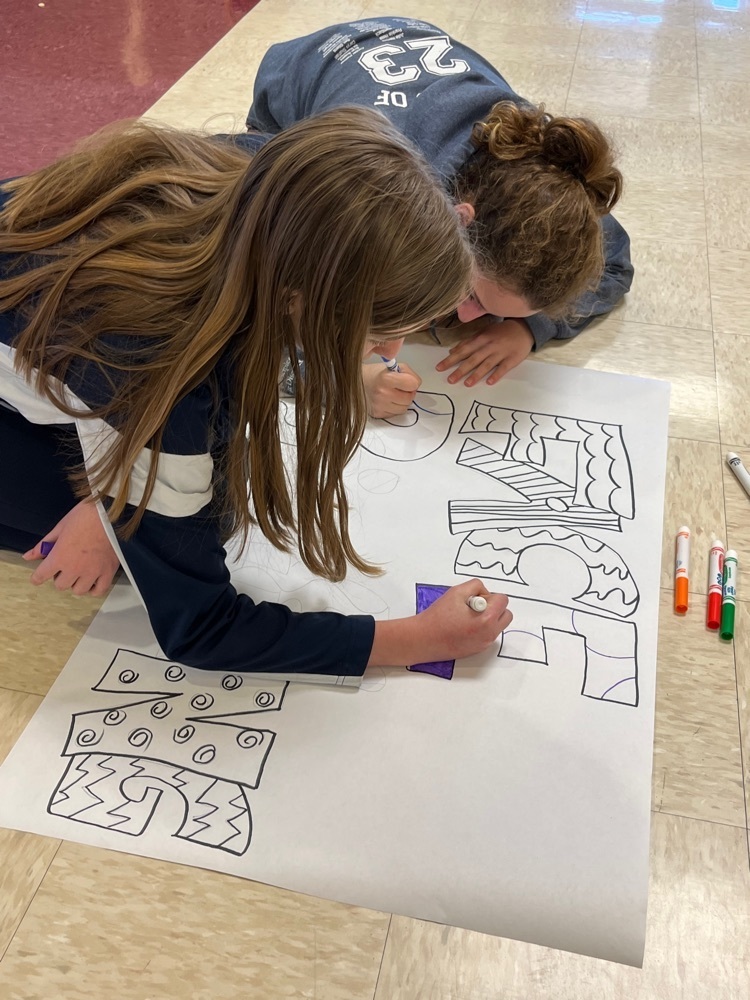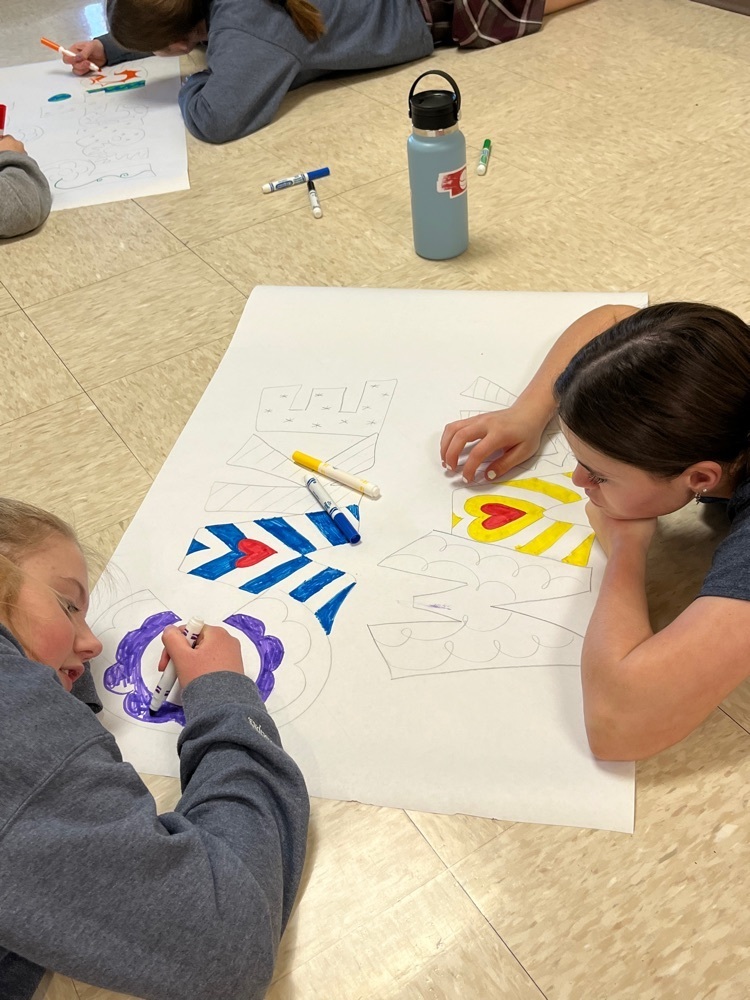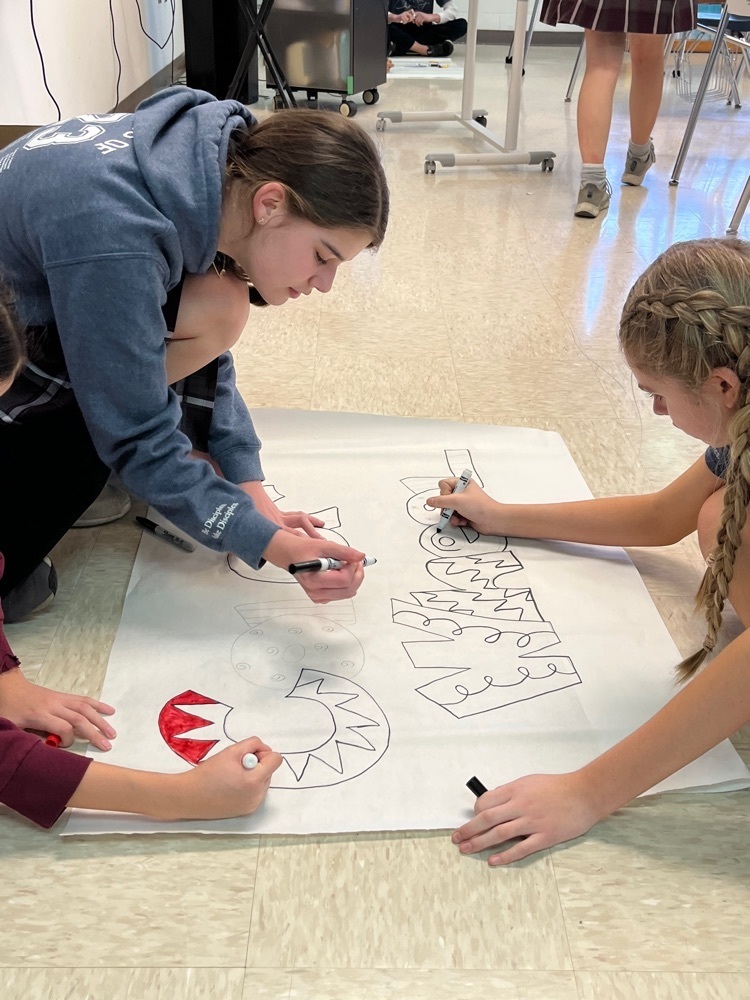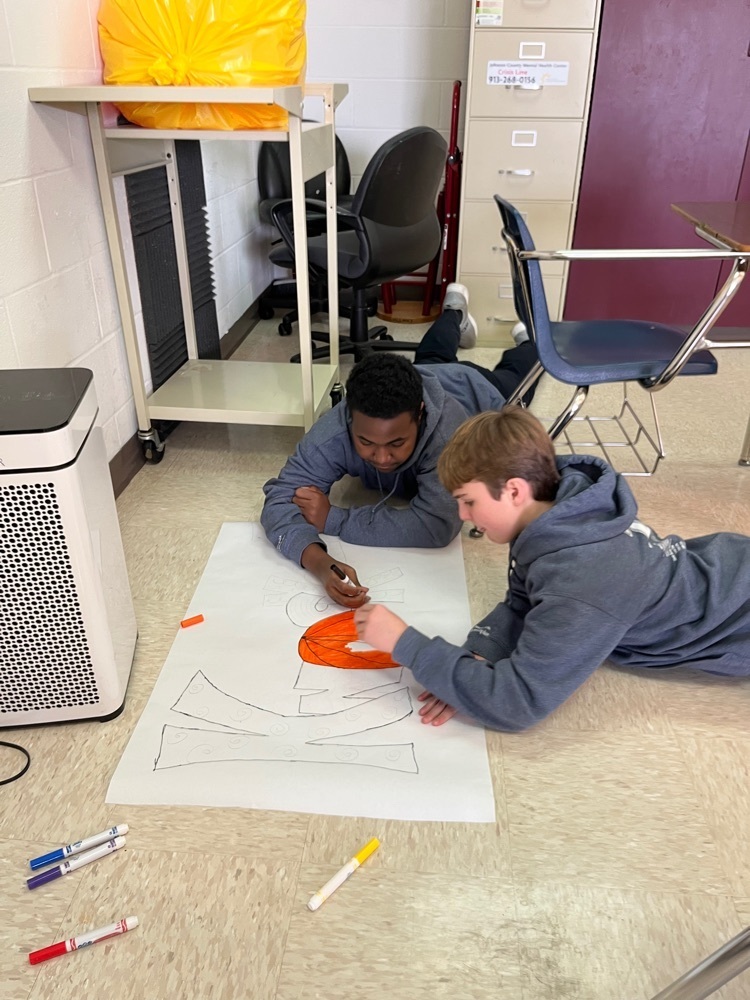 What Sacred Heart parish began last weekend, Sacred Heart School finished. The Catholic Charities truck is full after the parish and school wide food drive. Corporal works of mercy are a part of the school's mission to "Prepare minds for the future and souls for eternity."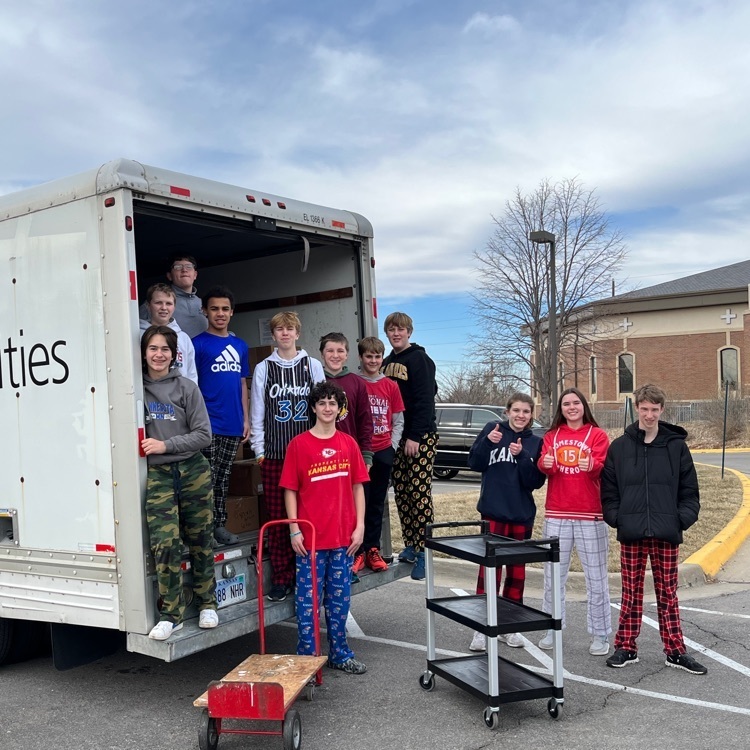 A busy day at SHOJ during CSW. Regular school stuff- Egyptian food and guest speakers along with homeroom choice dress and Adoration to thank God and pray for Catholic Education. Celebrating SHOJ!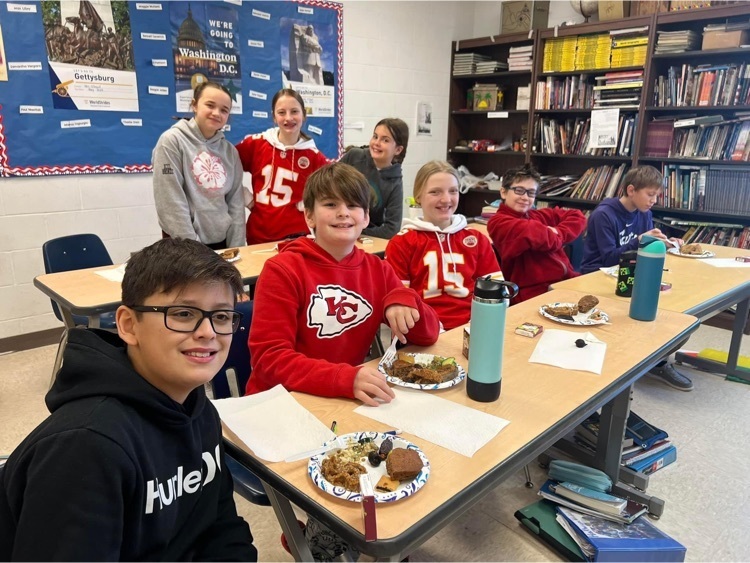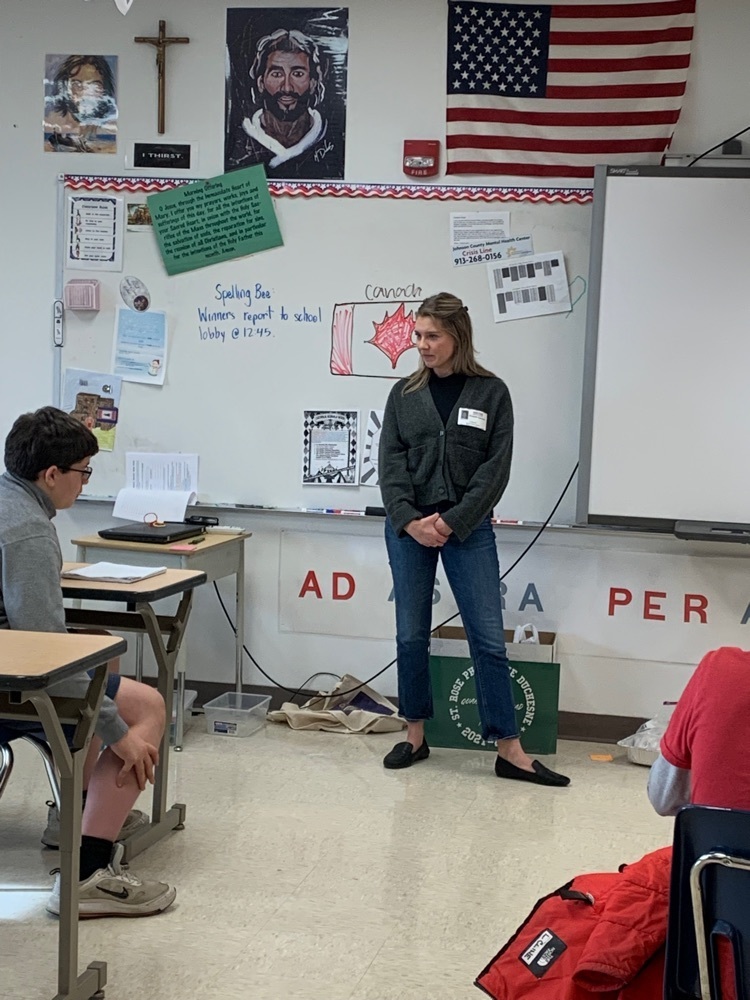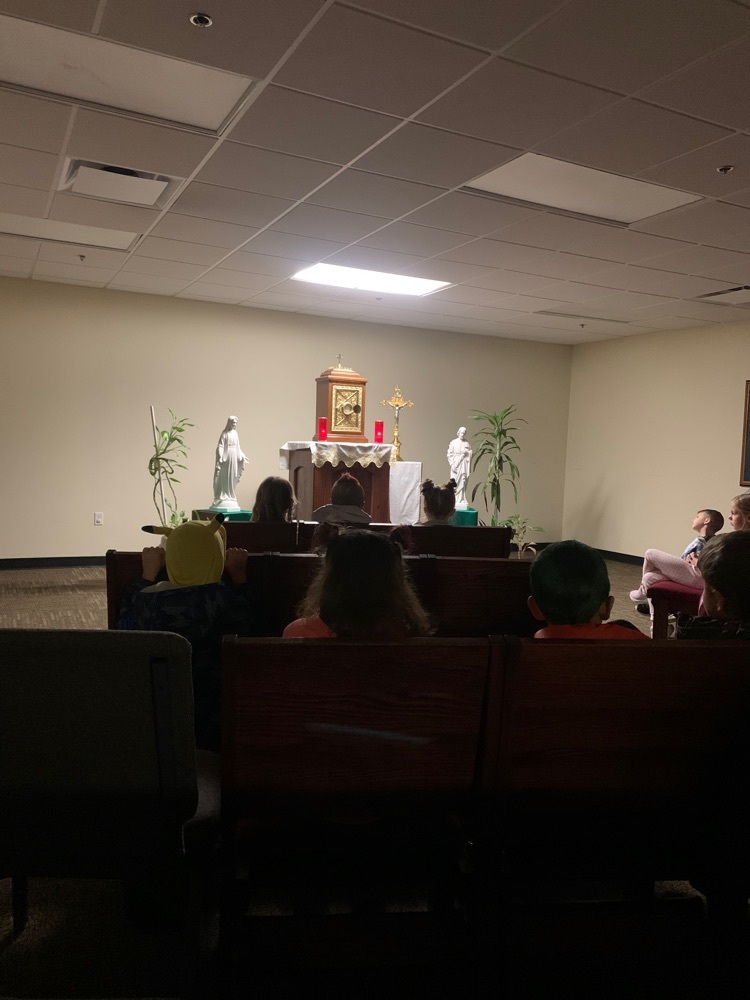 Skate party information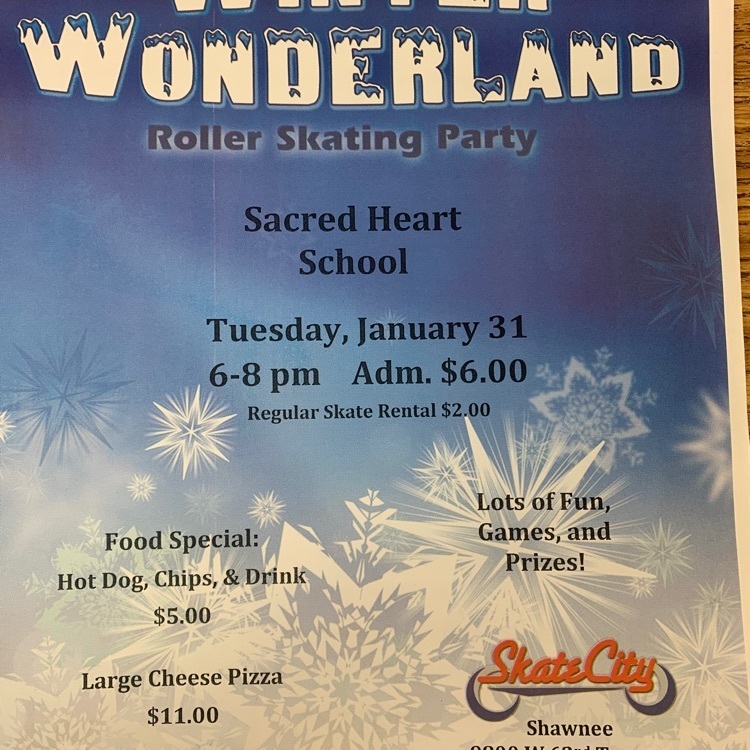 Community is the heart of SHOJ. Many thanks to 4th grade parents who attended All School Mass and stayed for coffee and conversation. It is humbling to see the Books in this pic. They have had at least one Cardinal for the past 20 years. Sacred Heart=Family. We are so blessed!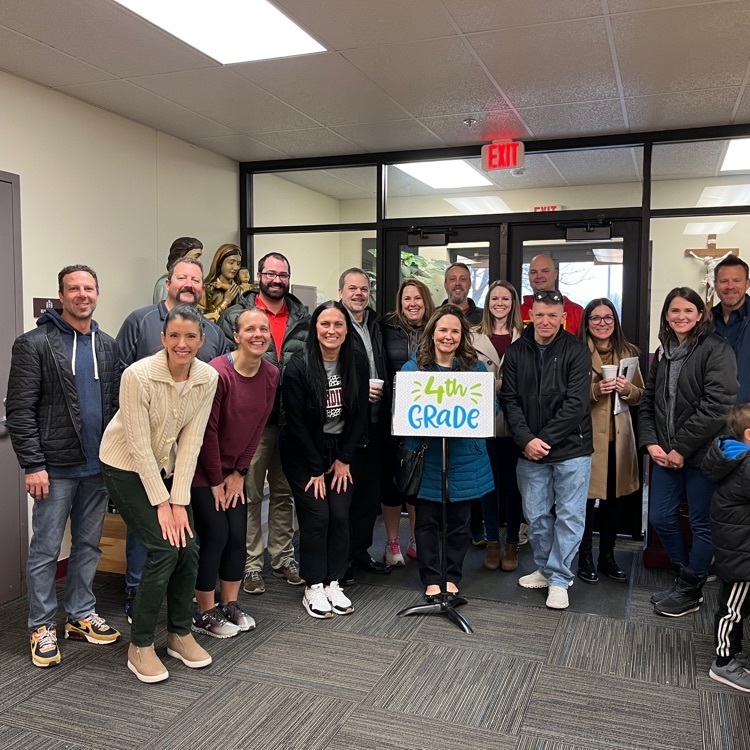 Happy Catholic Schools Week! Great to see everyone at the kick-off Mass. Go Chiefs.

2023 Catholic Schools Week Activities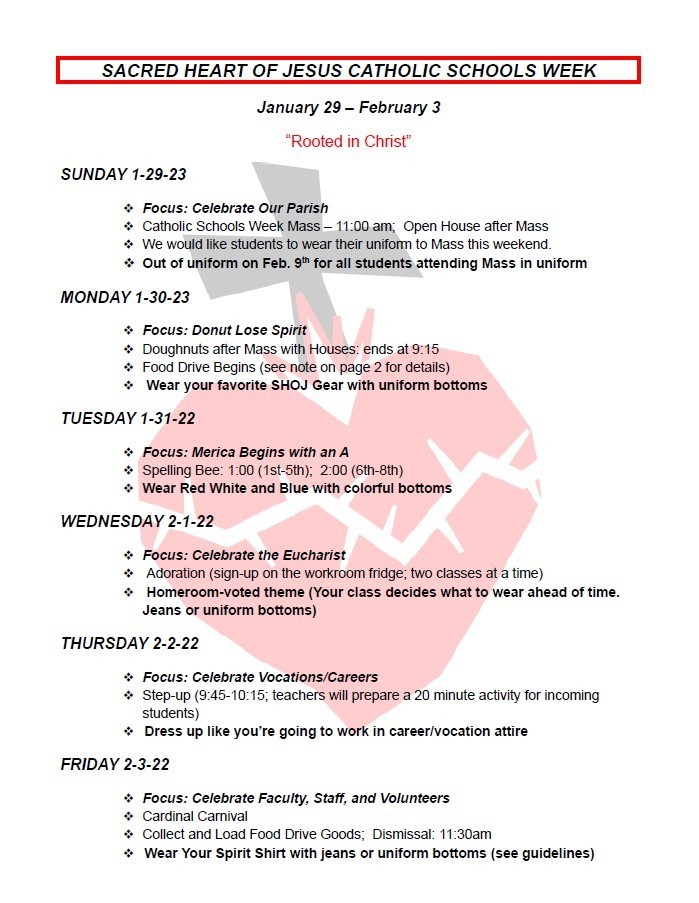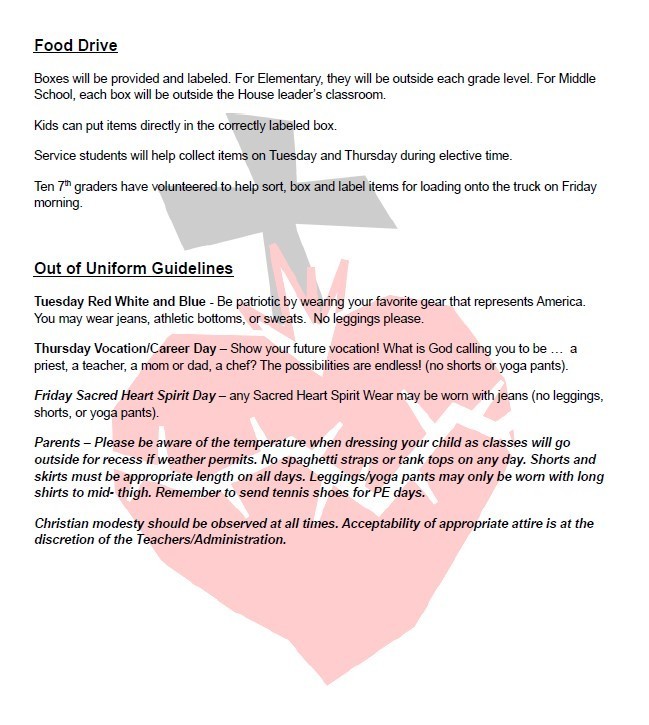 What is SO ENTIRELY awesome about Sacred Heart?Yesterday afternoon Mrs. Hess approached a group of 8th graders and asked, "Will you show up at 7:35 to hand out Food Drive and Cardinal Carnival information to parents at drop off?"  In the freezing cold, you see their response. We didn't catch a picture of the other side of the school where another group just as large was gathered.   Thank you, God, your goodness overwhelms!!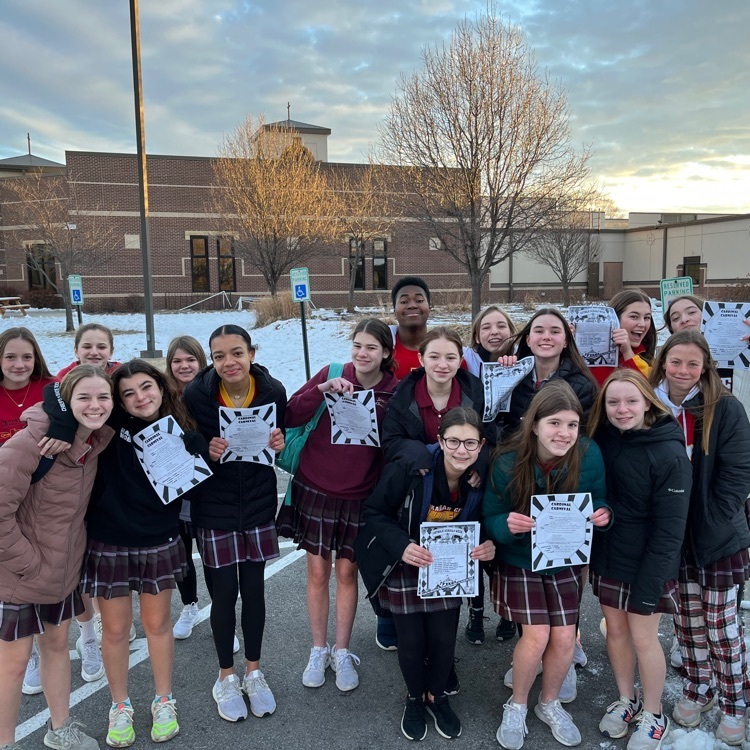 No school January 25 due to roads and weather. Be safe.

Today many of our 8th graders went to Topeka to the annual Ignite Rally. They listened to a keynote speaker, attended Mass and Marched to a rally at the Capitol Building. It was a formational day to be a voice for the voiceless and to defend the dignity of women and motherhood.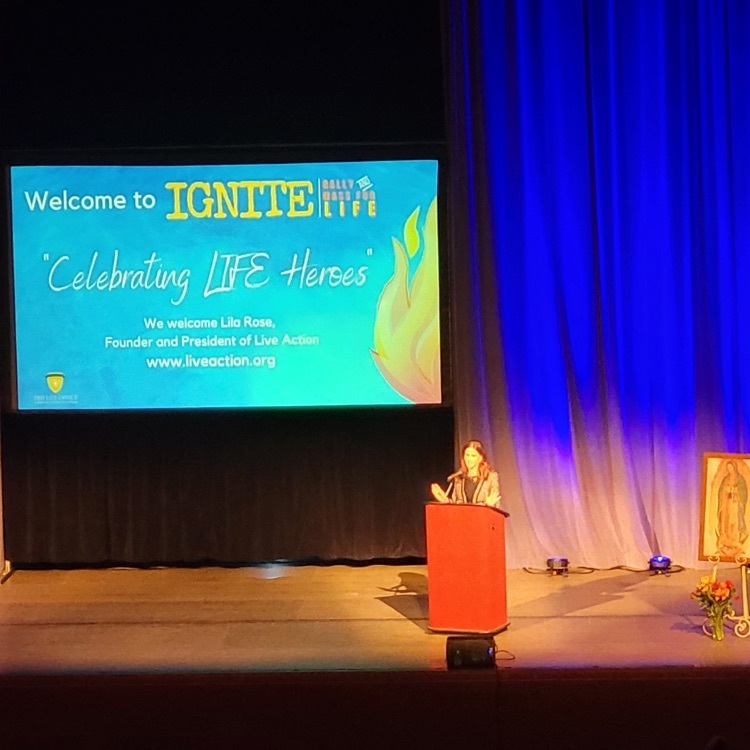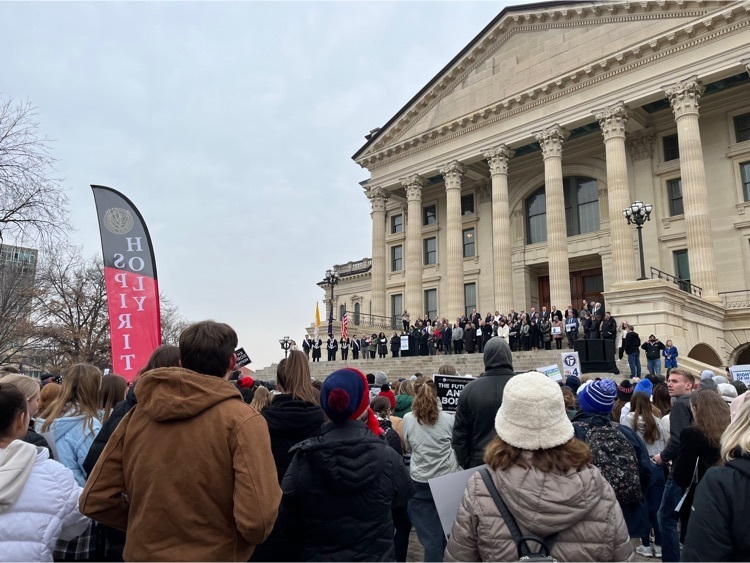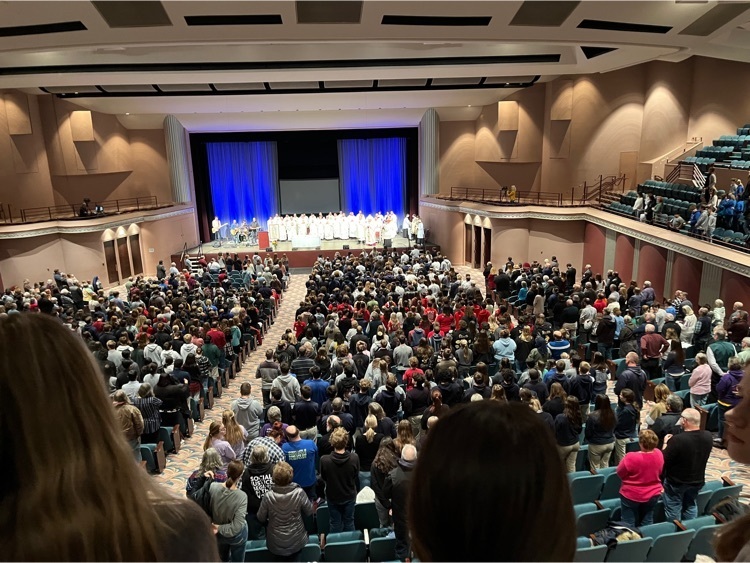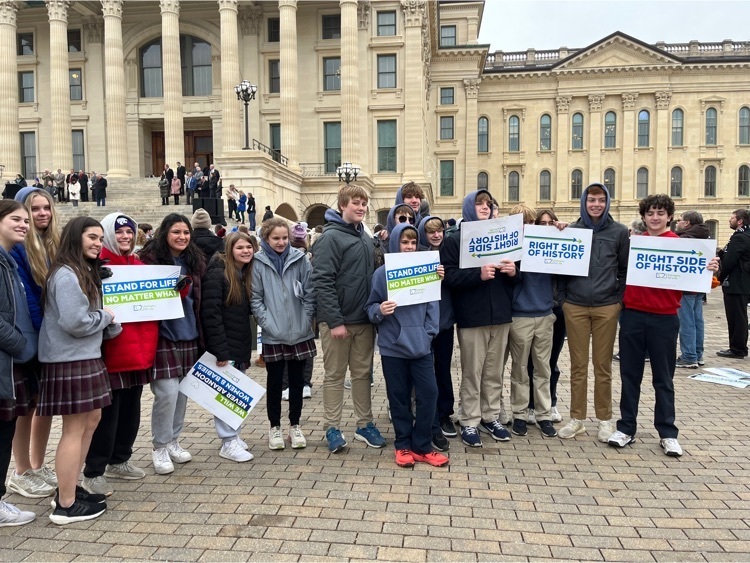 Thankful for a parent volunteering to do this board for CSW and the team of teachers who planned the week.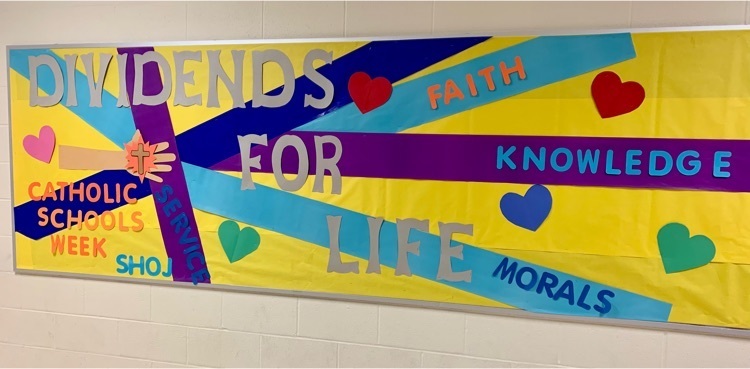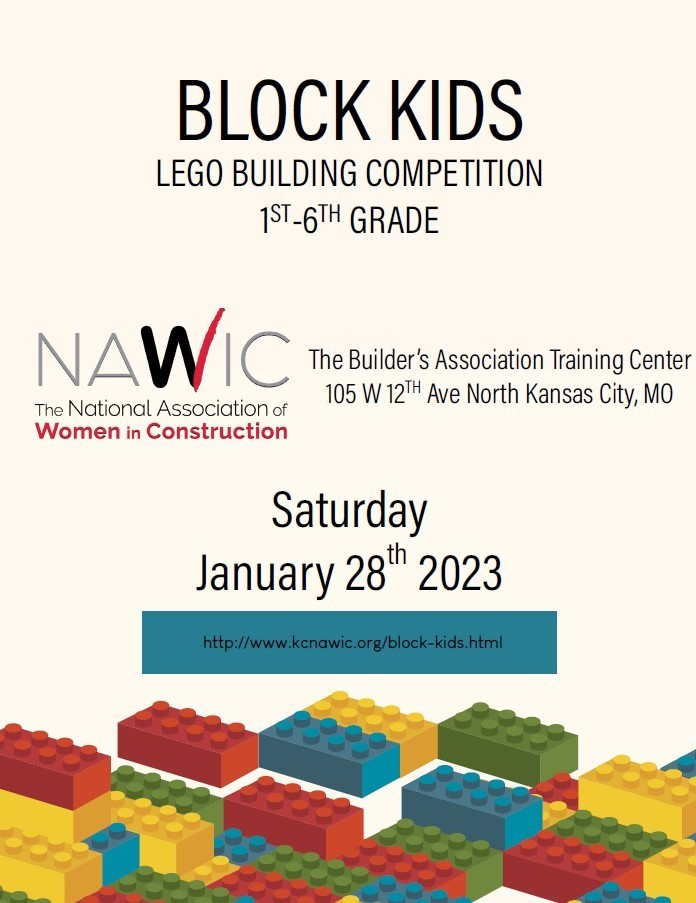 This is the SHOJ weekend uniform! Virtues are practiced on the court. Thanks to those who coach and continue to develop these young people. So fun to watch you all play. Go Cardinals!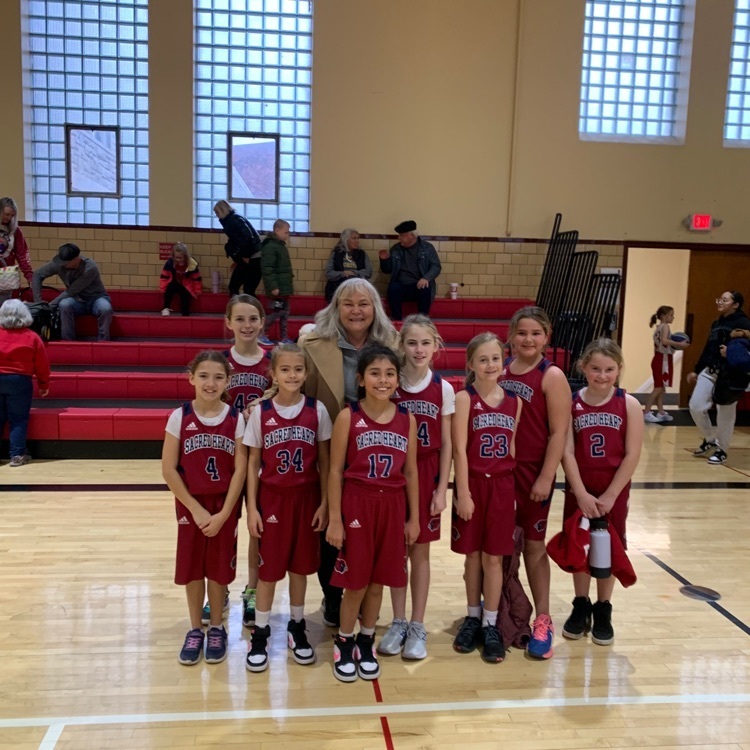 Brain teaser: Two famous Brits named Harrison and two famous musicians but only three people. How is it possible?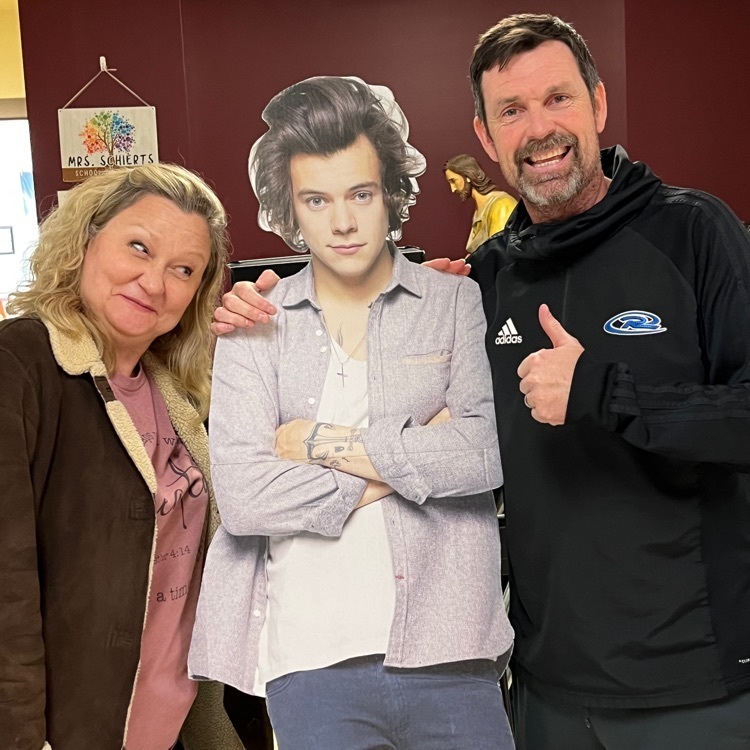 Happy First Day, Mr. Vergara!   Flanked on both sides by his own Sacred Heart Cardinals, Mr. Vergara begins his journey as a Cardinal! Students end the day with a picture of this sweet beginning. Thanks to all the love and support from parents. It was so good to see your faces in the building today as you dropped off your second graders. The Sacred Heart community is so blessed by your joyful support of our mission.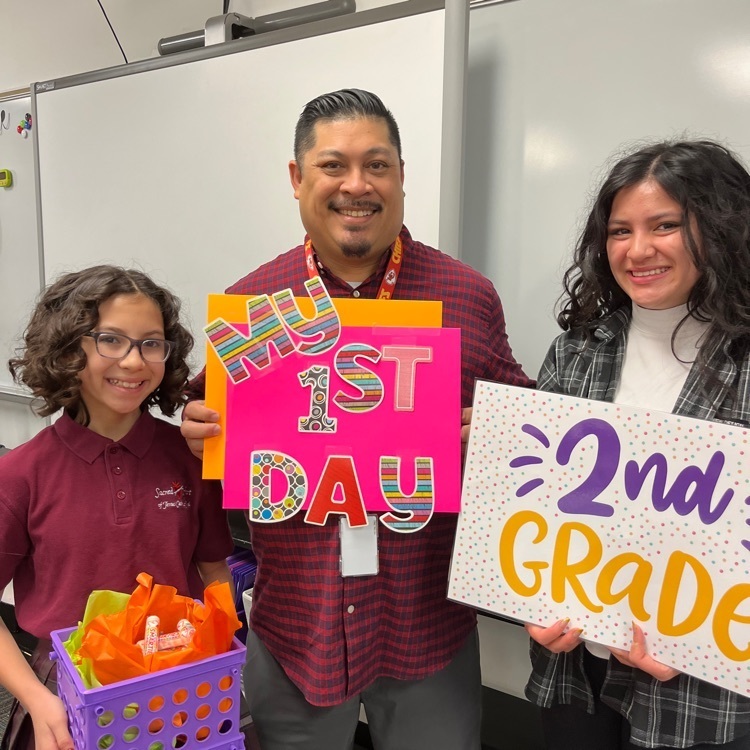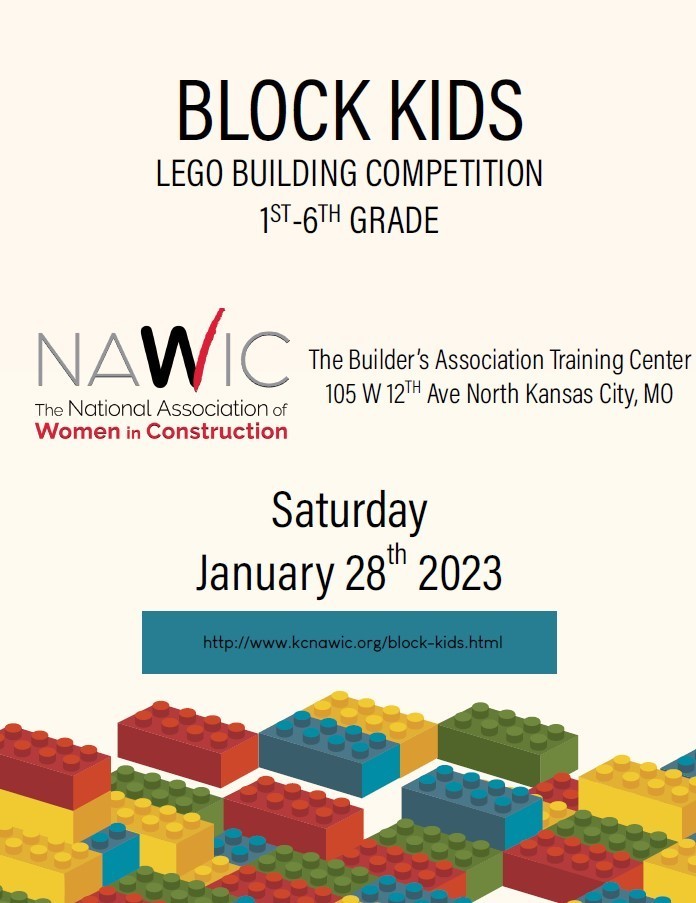 Merry Christmas! The season of Christmas lasts until the Baptism of our Lord Jesus celebrated the Sunday after the Epiphany. There are many celebrations during this time: St. Stephen, St. John, Holy Innocents, feast of the Holy Family, Mary Mother of God, etc to help us remember that Jesus is still divine though human which God confirmed at His Baptism and sent Him on His mission to save us all.
Looking for a fun way to cultivate quality time with your family this holiday break? Try this BINGO game from Big Life Journal.
https://5il.co/1ma2g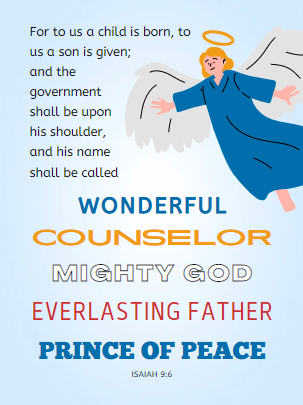 To honor St. Lucy, 8th grade girls shared cookies with each class after praying her prayer.