Check out the email asking for snow day pictures for the yearbook. Send them to the link. Stay safe and warm!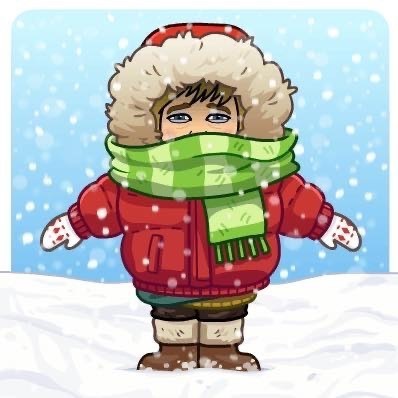 Updated menu for March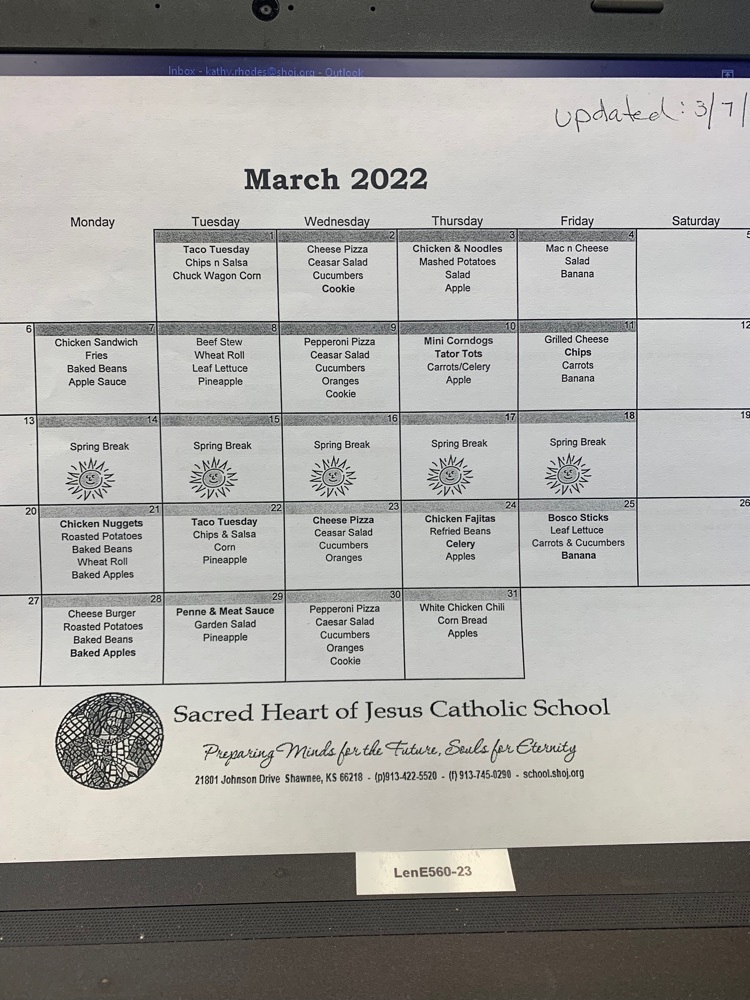 6th grade champions! Wat to go!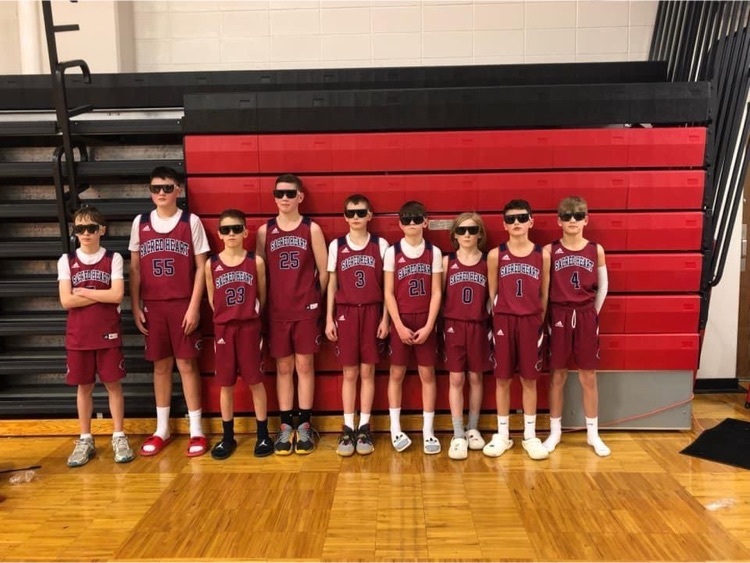 8th grade Championship team! Way to go. We will watch for more success in the future!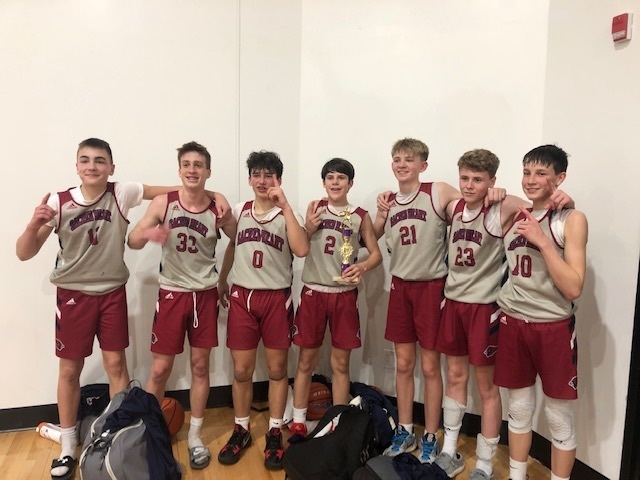 The first presentation of The Stations of the cross was beautifully done. Thanks 8th graders.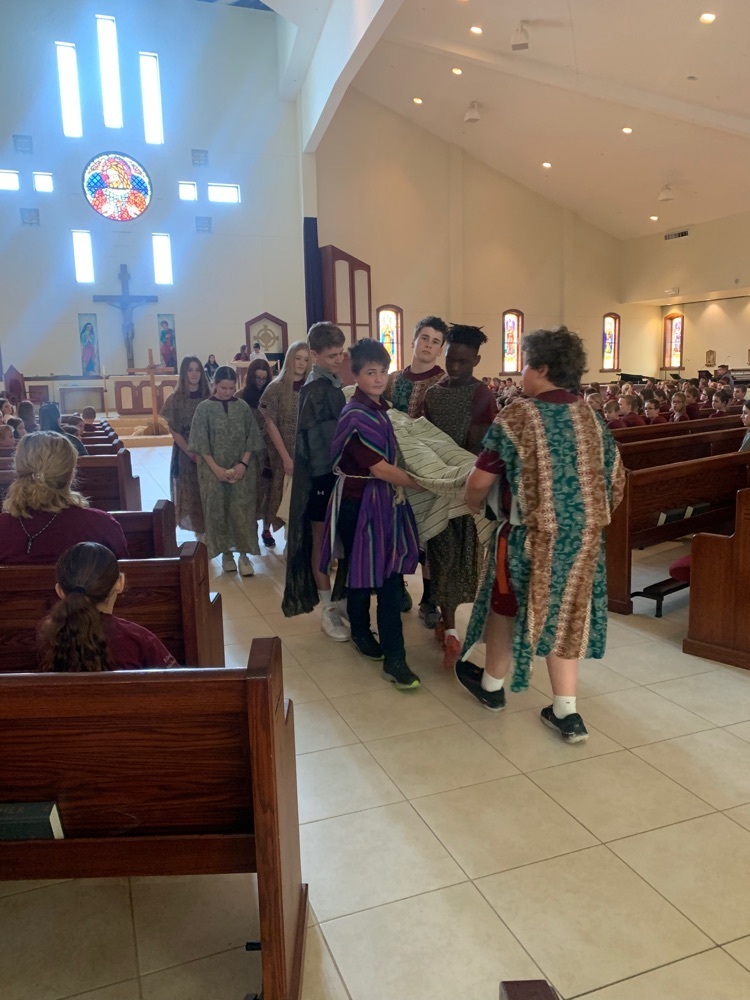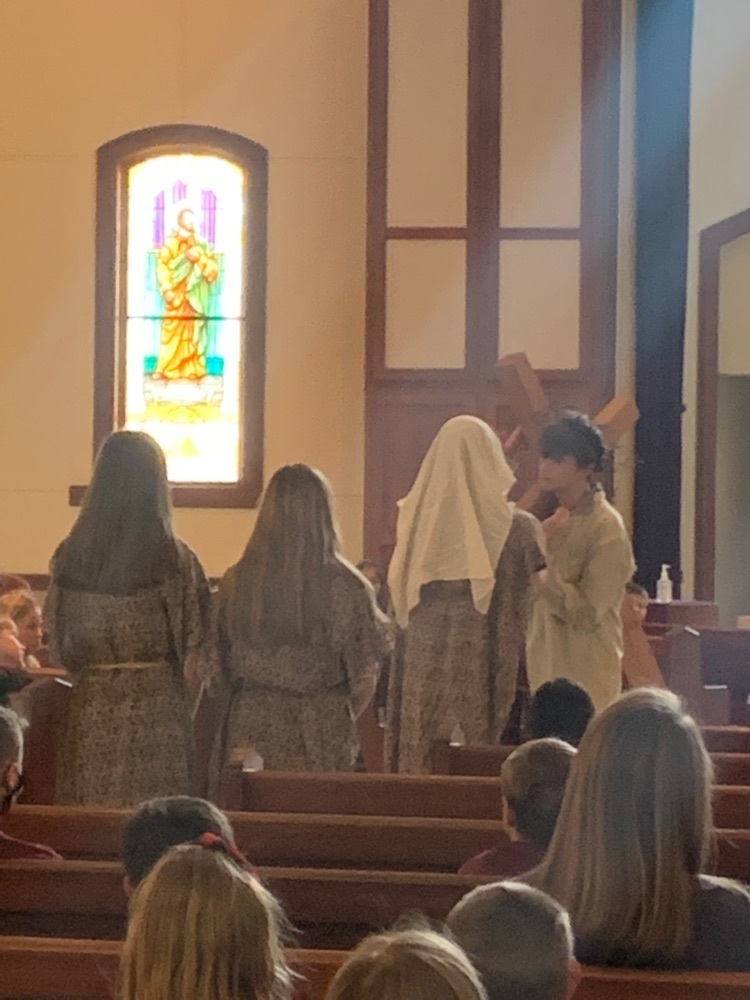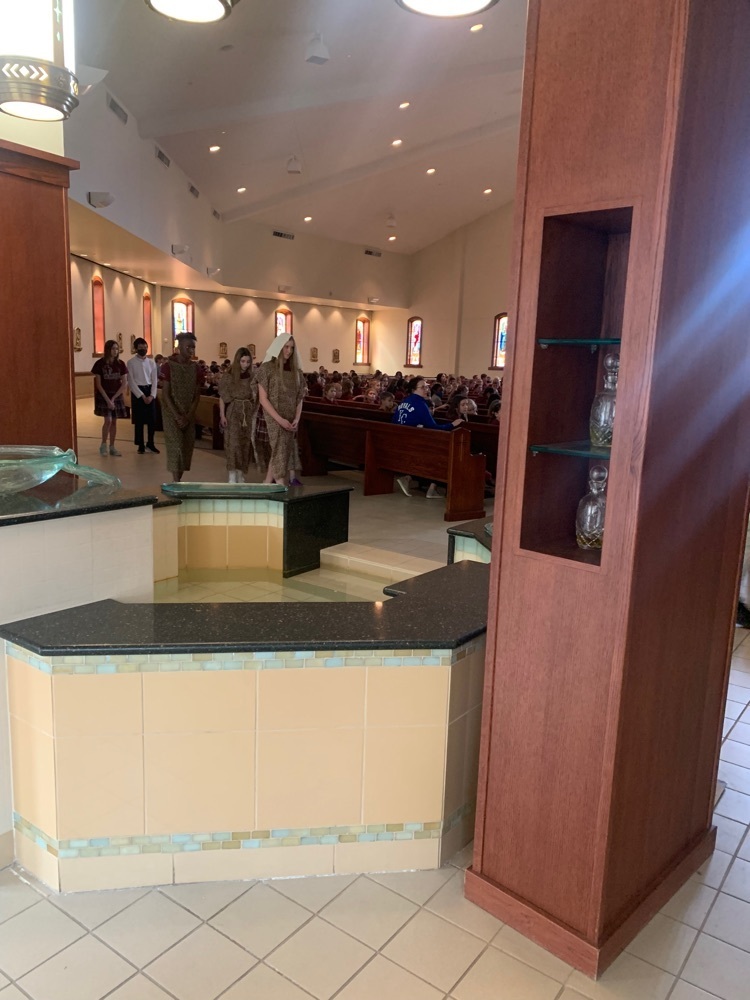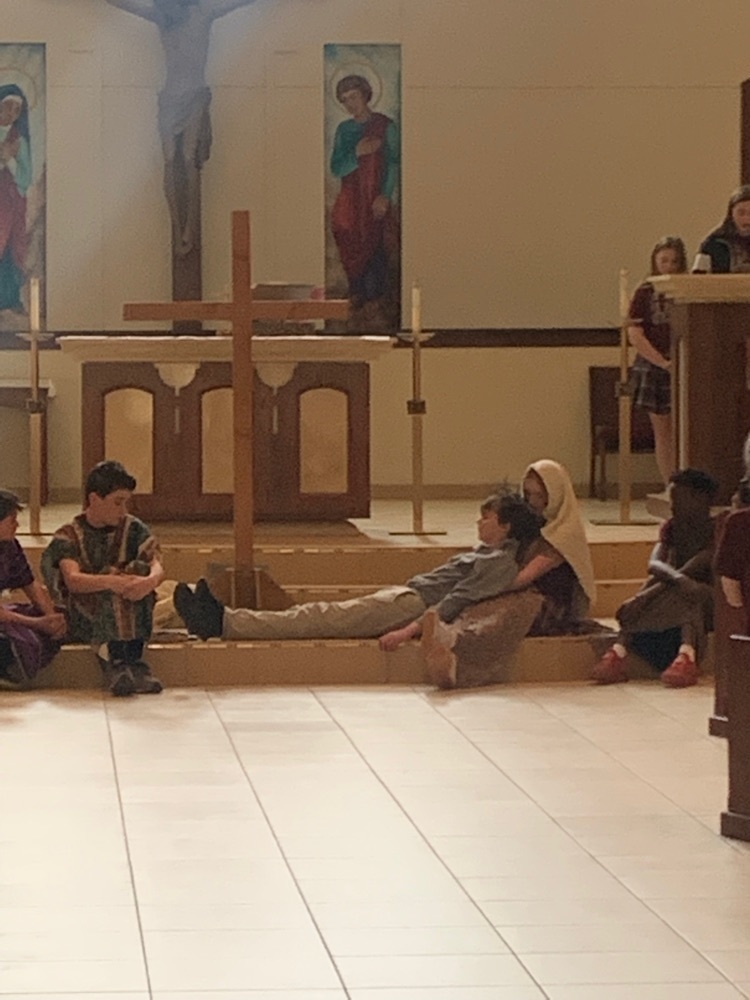 Class of 2026 time is flying! Some of our 8th graders were recognized by SJA last night. Dr. Rapp always reminds them to finish strong and be excellent the last few months.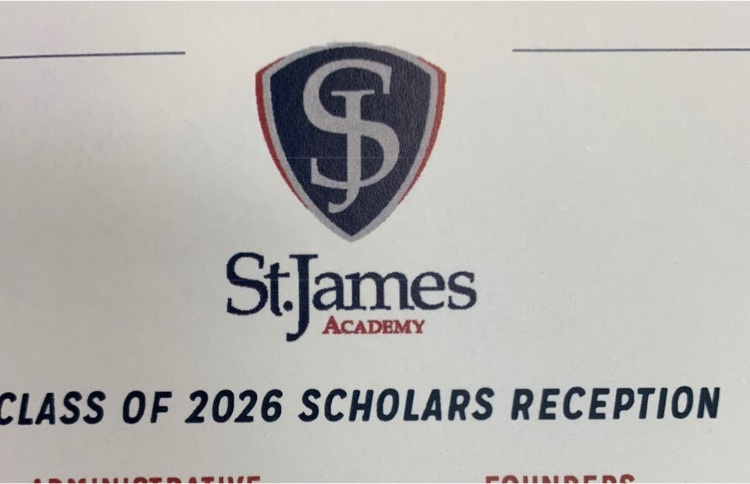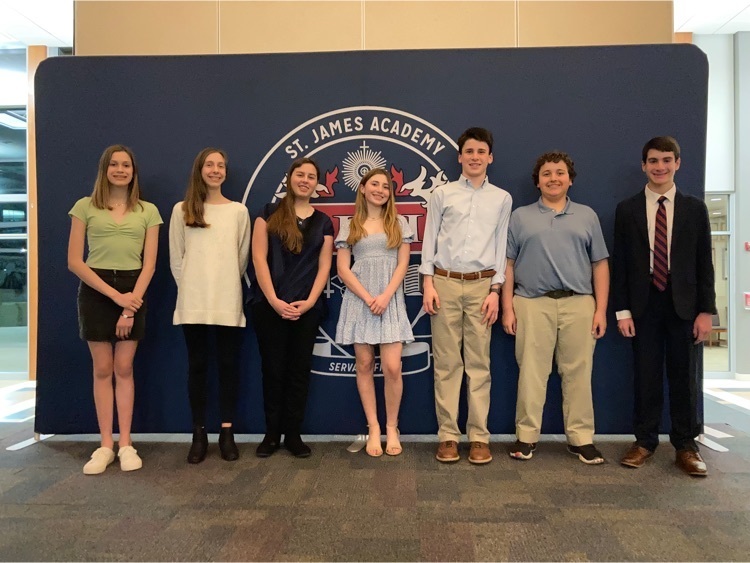 Beth Grant and Ella Jett are former Sacred Heart students. They started playing basketball through the YMCA in 1st grade. Playing together through CYO, they are now seniors at Saint James Academy and captains of the Girls Basketball team. As Honors student, they are both multi-sport athletes and will be going onto college next year playing golf and running track respectively. They will play their final home basketball game together at SJA Wednesday, March 2nd at 7pm. Please join them and share some Thunder spirit to send them off.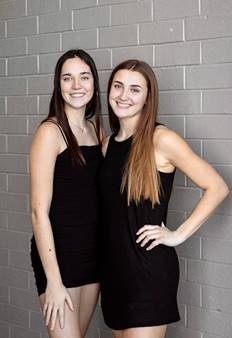 A rep from St. Thomas Aquinas High School dropped this by for the staff recently. It really is for everyone who helps make Sacred Heart of Jesus a great school. Would love to hear what other Alumni are achieving!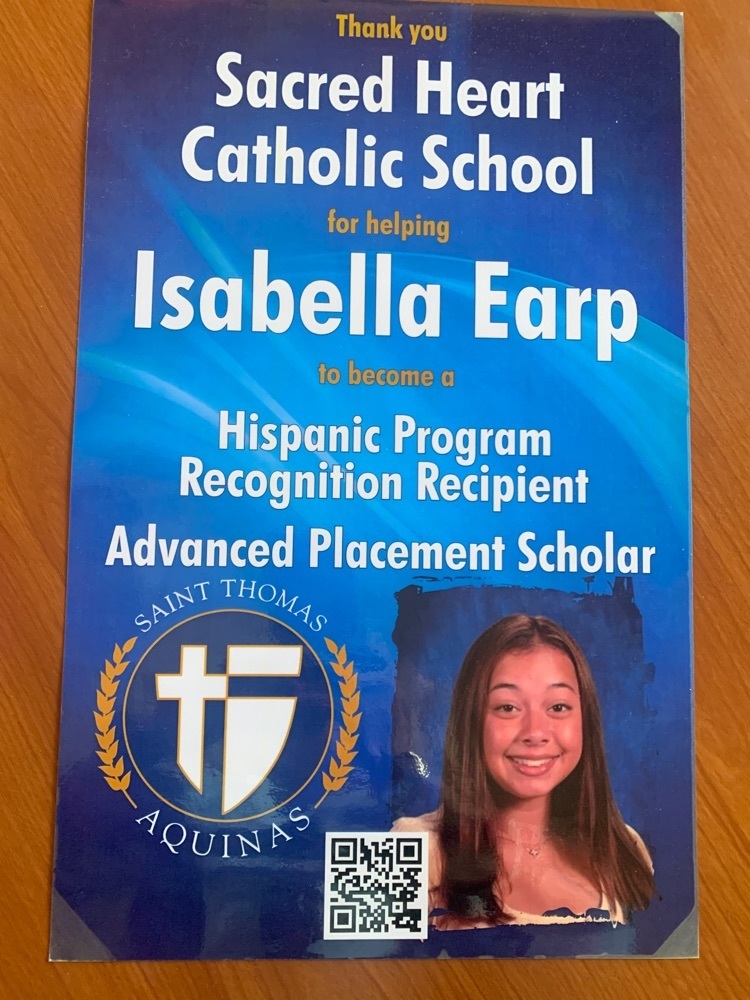 It's annual Outsiders day in 7th grade!  A 7th grader who chose to be a Soc side by side with a 7th grade Greaser: Proof positive that, like Ponyboy said, the sunset looks the same no matter which side of the tracks you come from.  No rumbles here - blending well in first hour!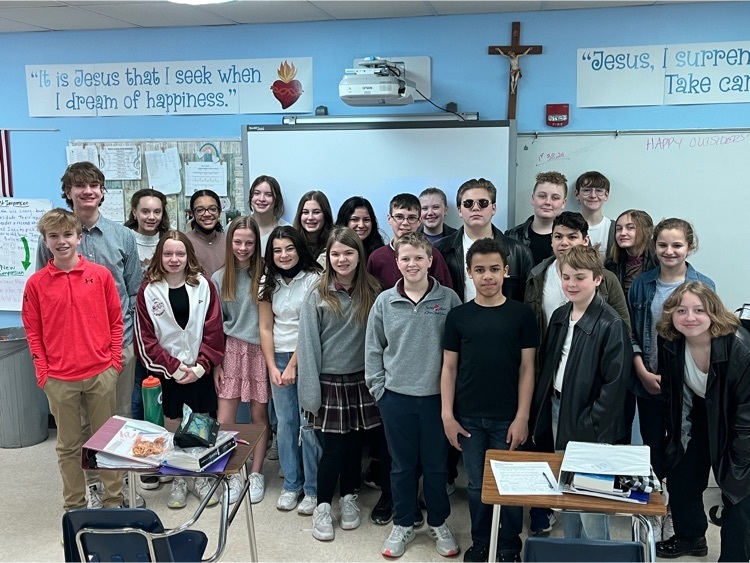 Today Darryl Burton from Miracle of Innocence,
www.miracleofinnocence.org
, came to speak with 8th graders about his wrongful conviction and exoneration after 24 years in prison.  As 8th graders complete the novel "To Kill a Mockingbird" this real life connection to the novel was made. Mr. Burton made an impact on the students with not only his story of his imprisonment but the freedom he found in his faith.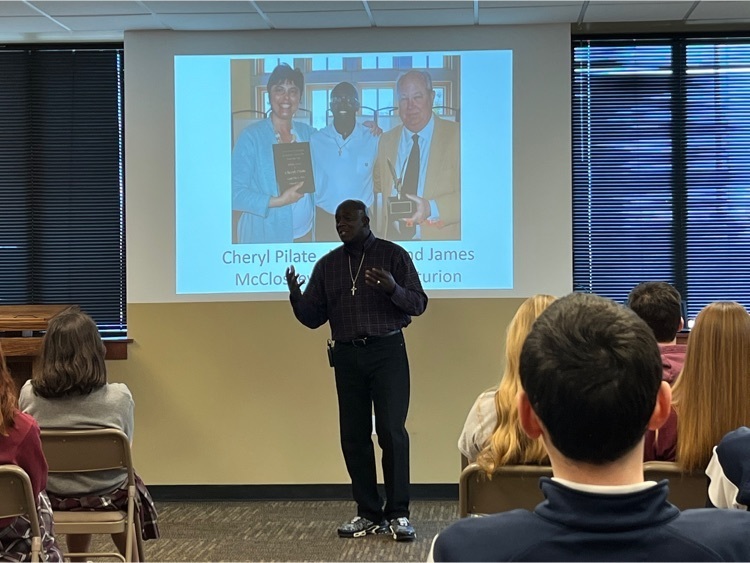 Come see our Wax Presidents today from 2:00-2:30! It's a great tradition for our 8th graders to study and present on during February.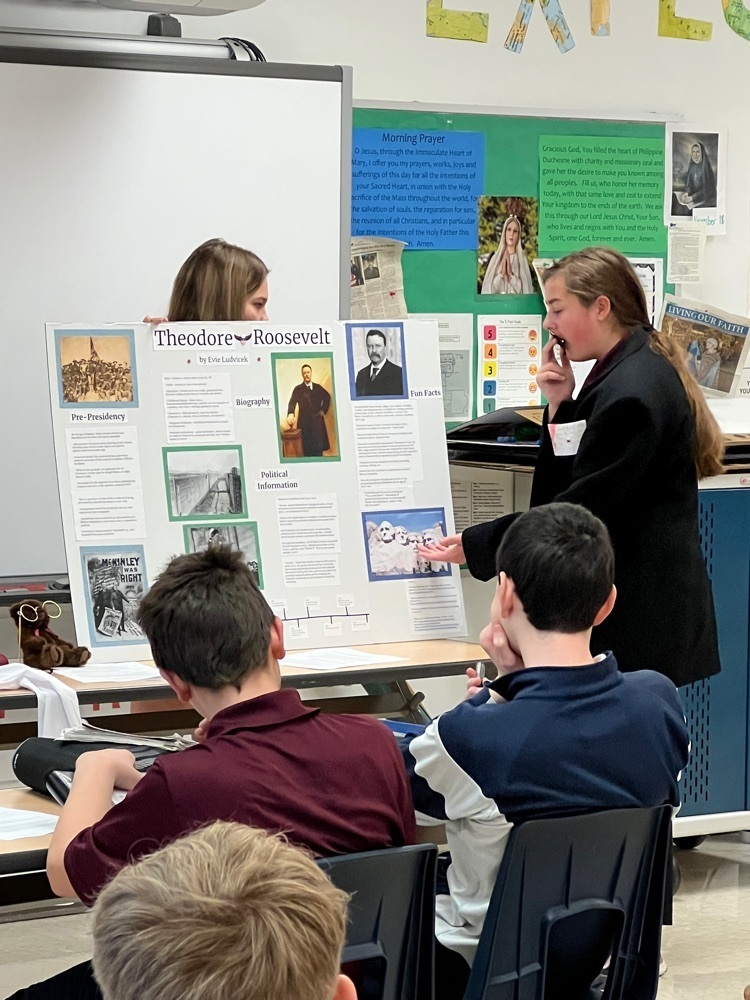 On this day of 2s - pairs of second graders had 20 minutes to see who could make the longest strip of paper from 2 sheets.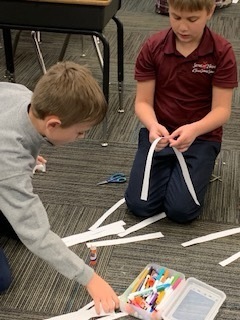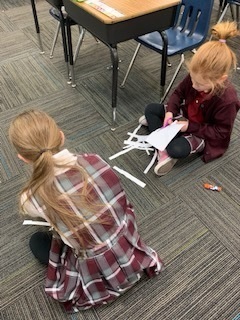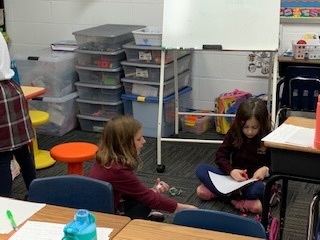 If you signed up for conferences, check your email - your teacher may change it to zoom or phone. Let others know if you prefer to that, many plan to be at school.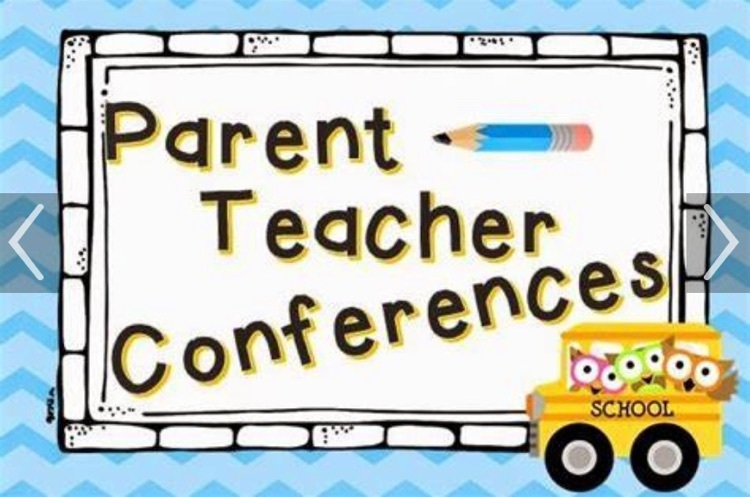 The 8th graders launched rockets in Science last week. Motion, force, velocity and fun!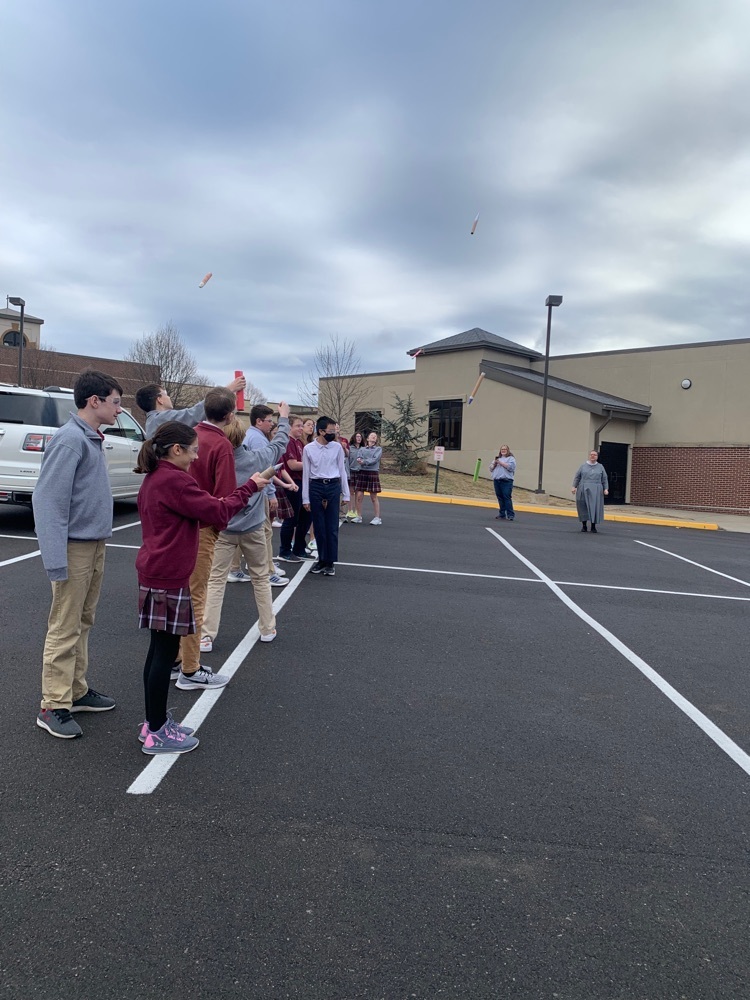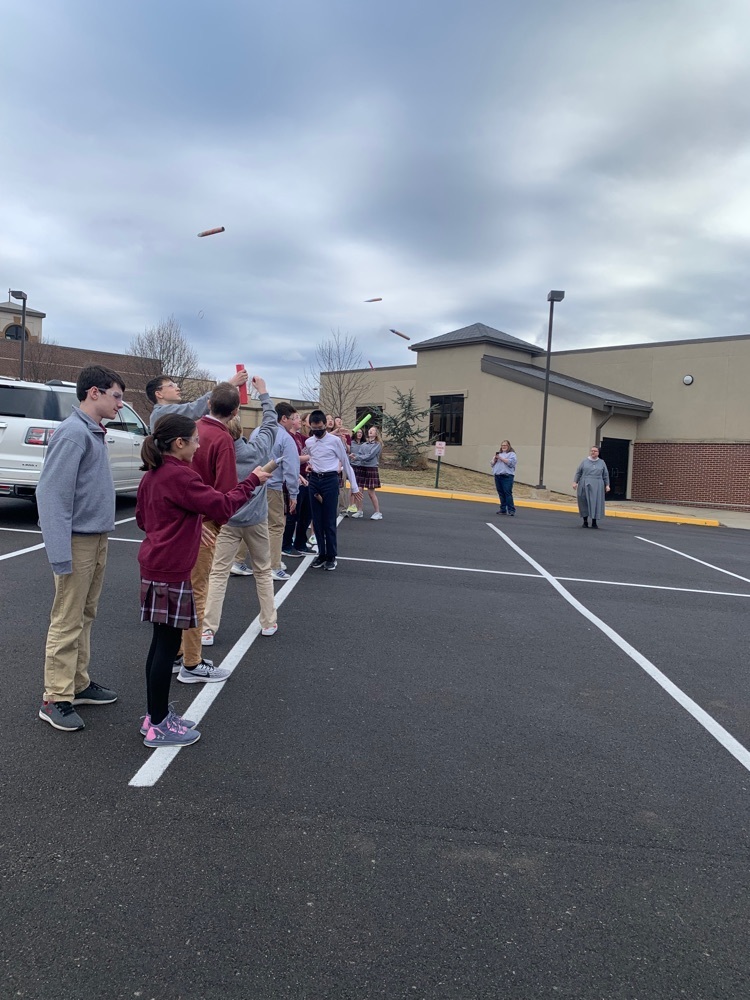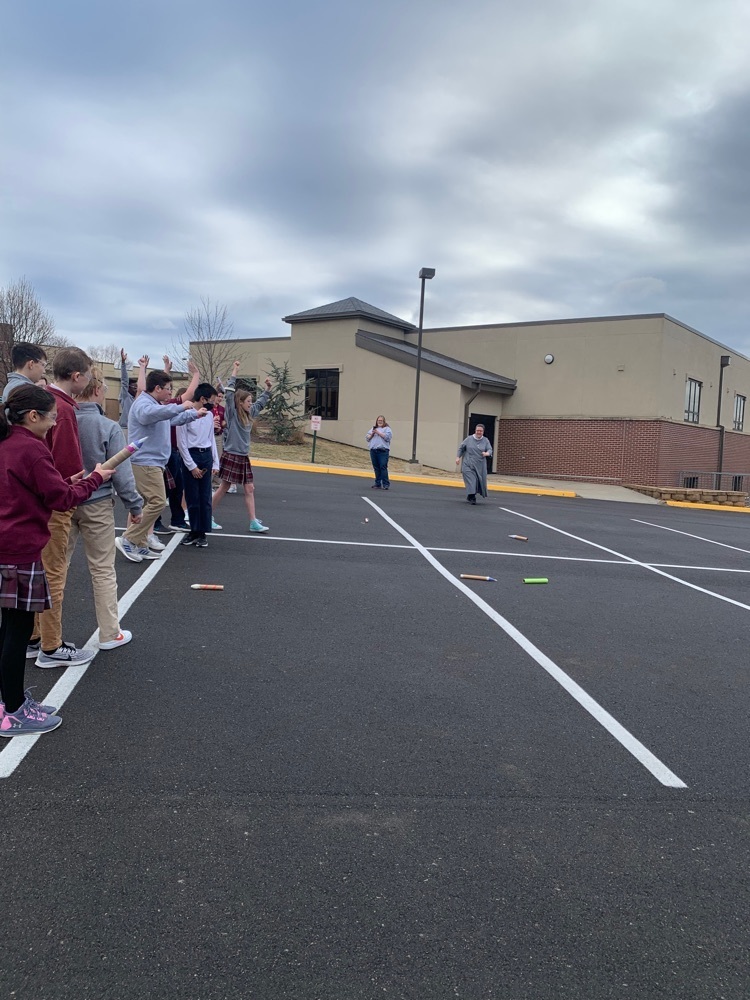 Health elective spends Thursday learning about nutrition with the cooking elective. Yesterday they tasted oysters.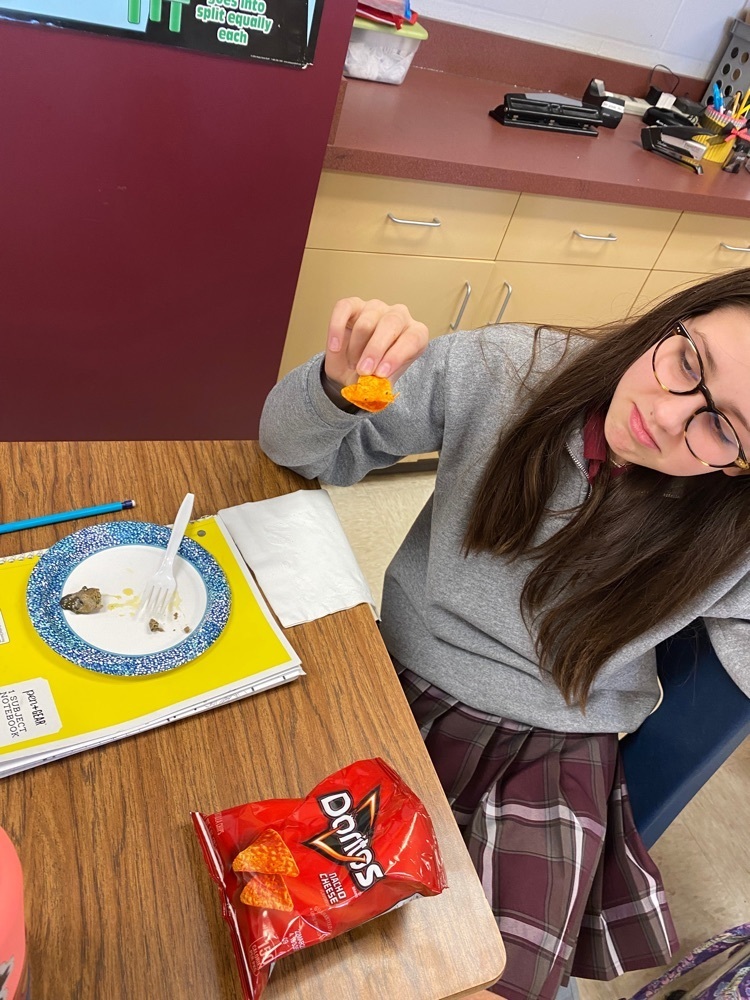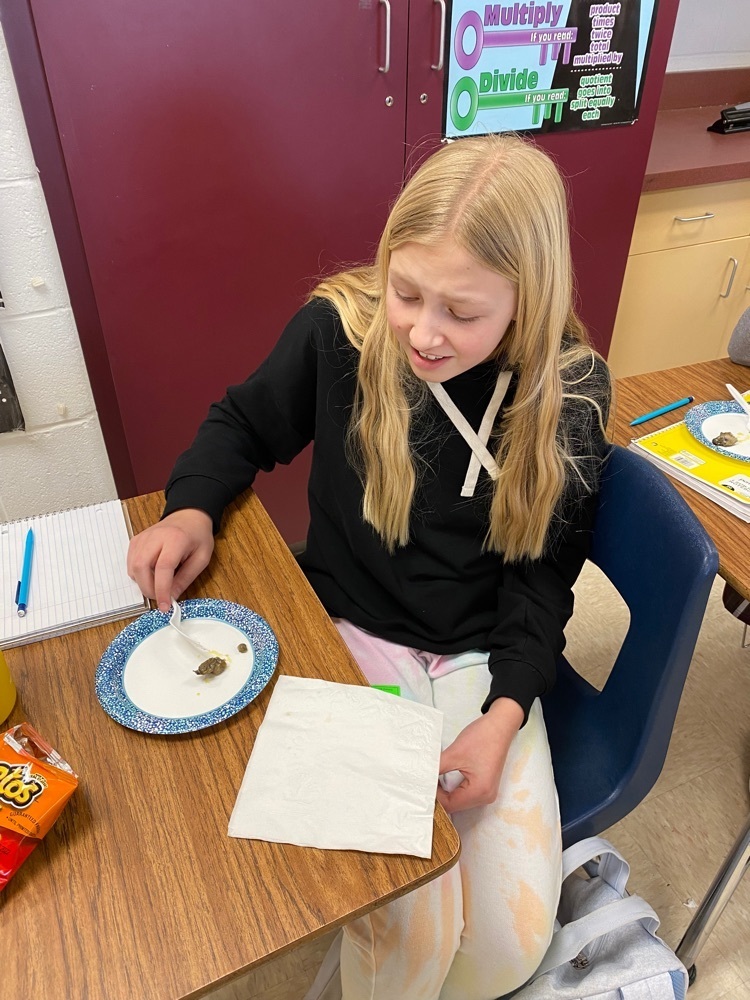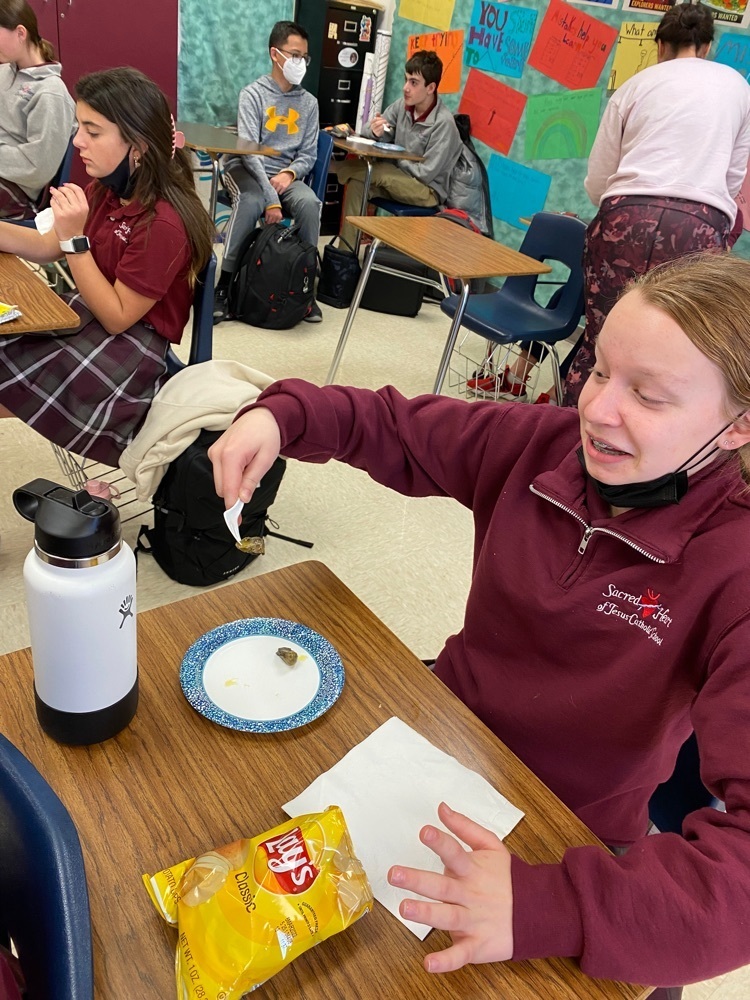 6th grade Egyptian Chicken Mummy project has been sarcophagusd'.... way too much fun was had during this project!!!!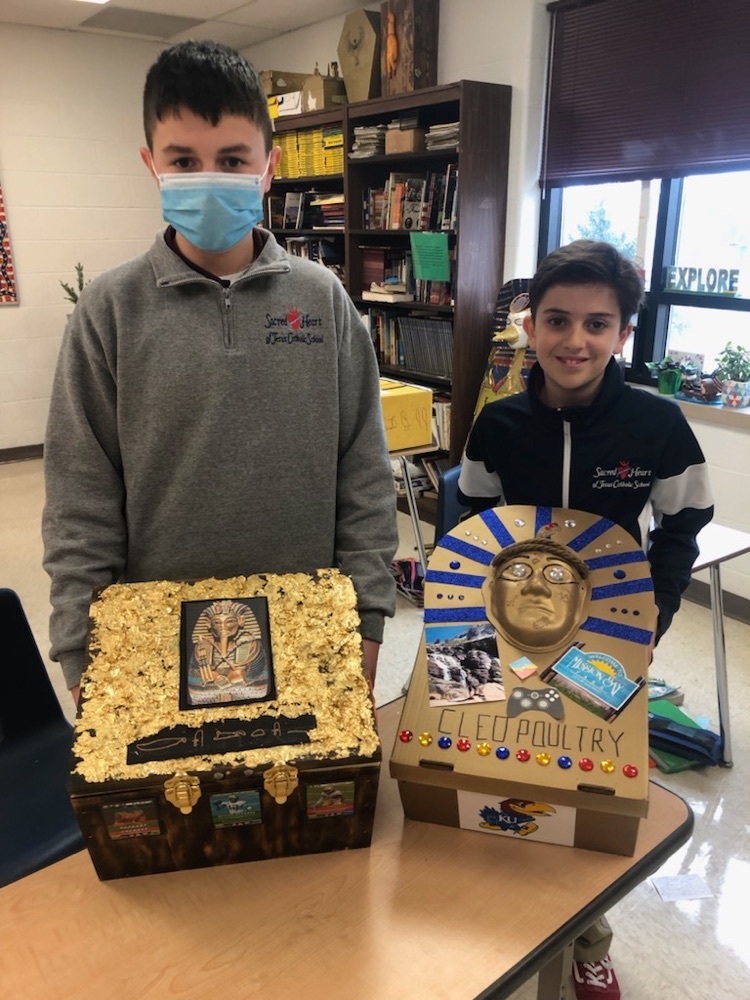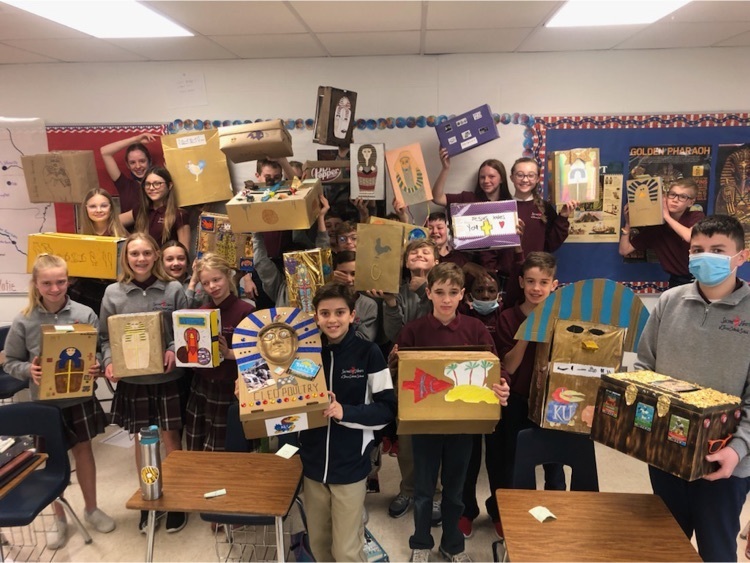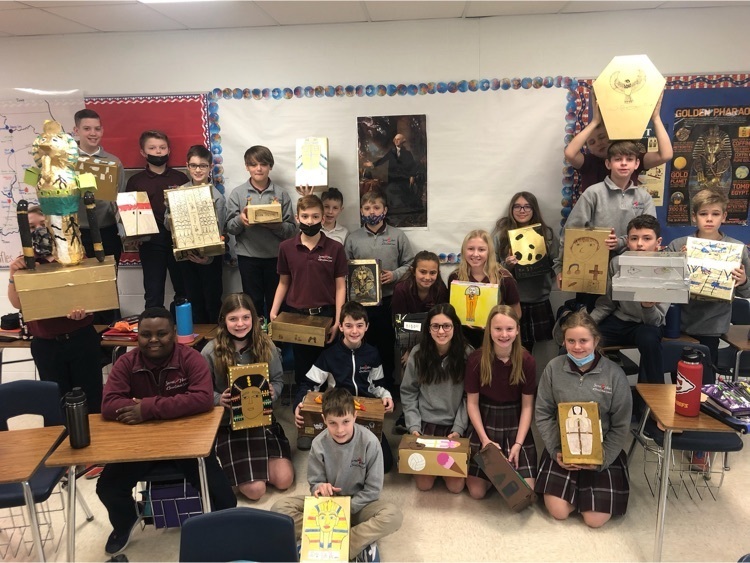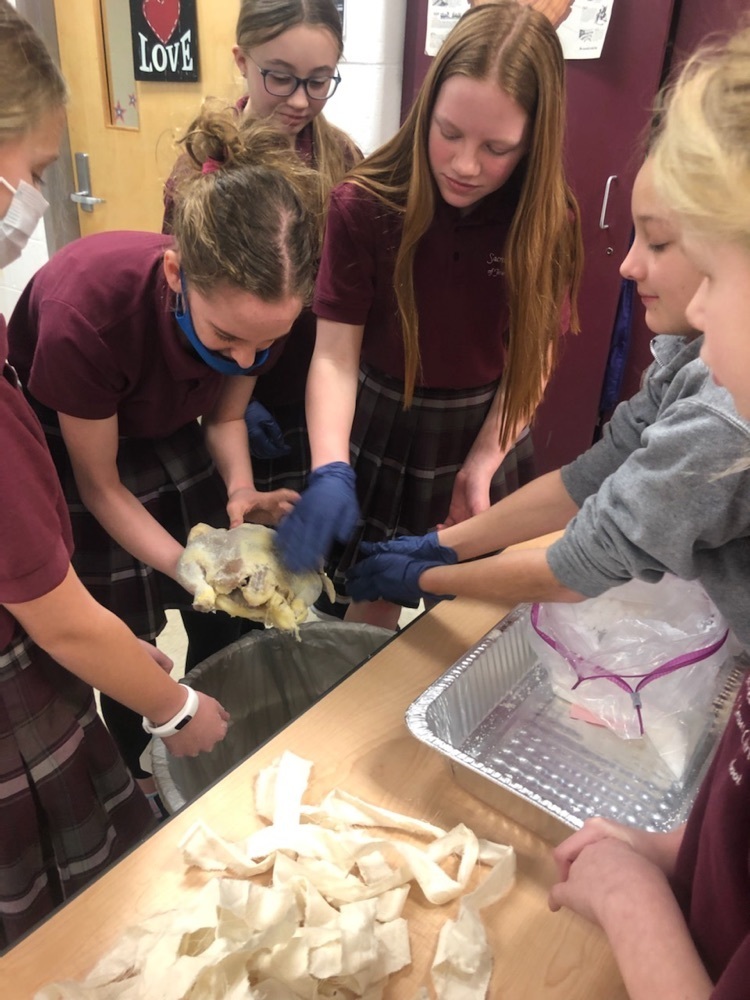 I am still smiling for all the love shown to me yesterday. It is my honor to be the principal at SHOJ - mostly because of the great people I get to work with, pray with and grow with. I am sure there are no Almond Joys or Diet Coke left in Shawnee, but along with your generosity, it was the kind words, thoughtful cards and student wishes(even the 8th graders singing to me) that truly warmed my heart. Thank you. God bless you!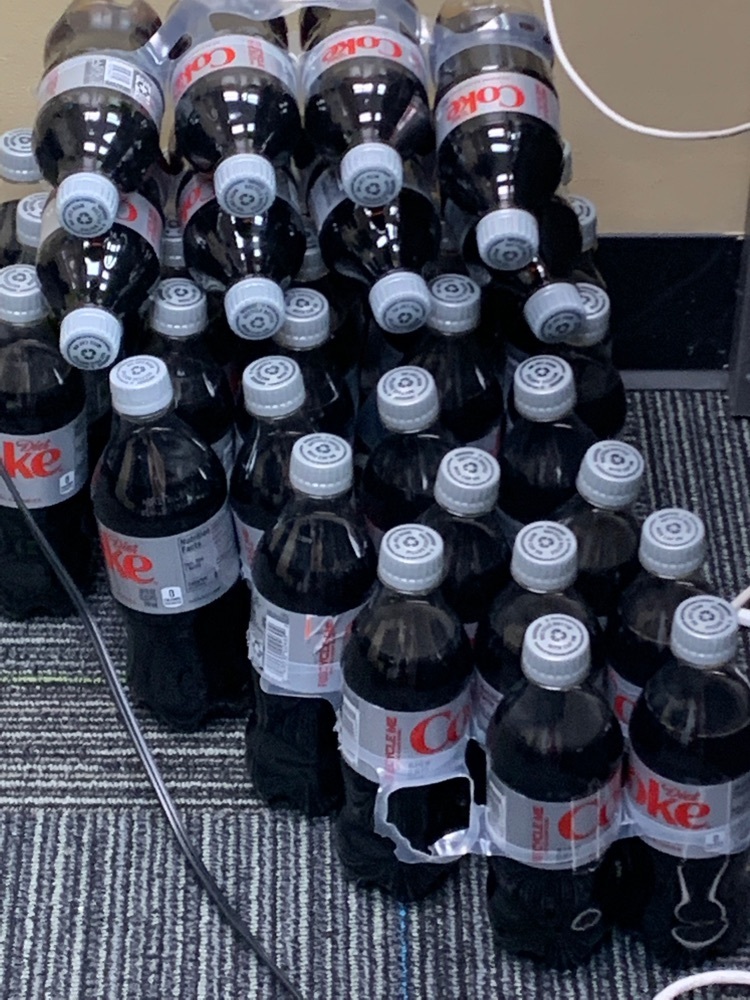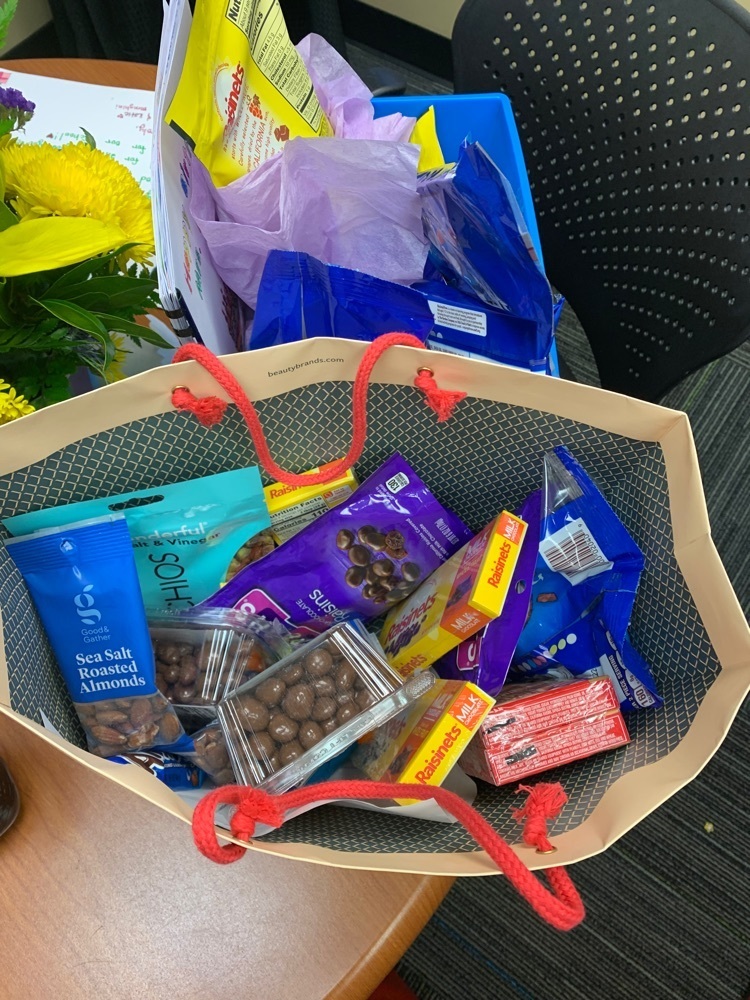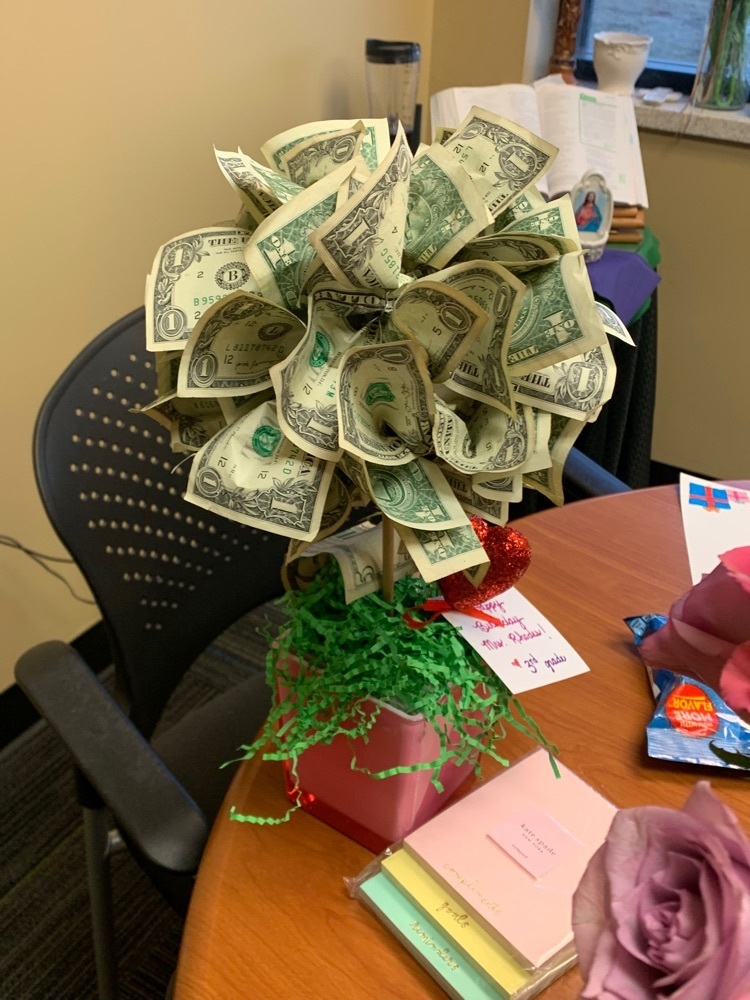 Happy Catholic Schools Week! SHOJ is blessed with the best families and students. We are celebrating you all with a heart shaped, sprinkle filled donut! We are blessed.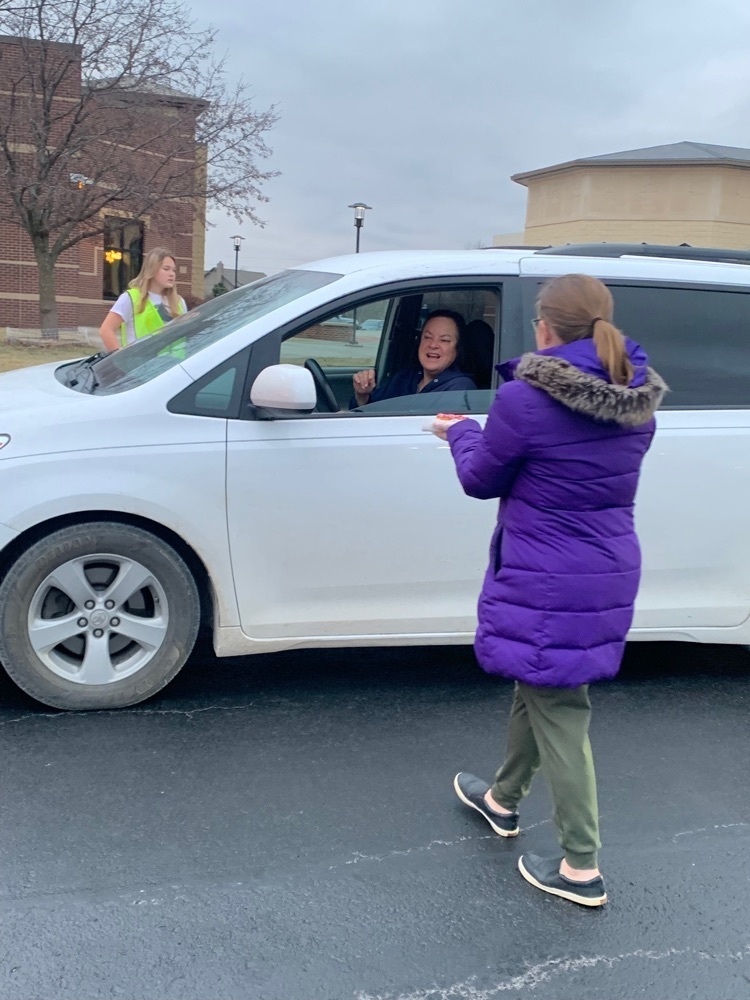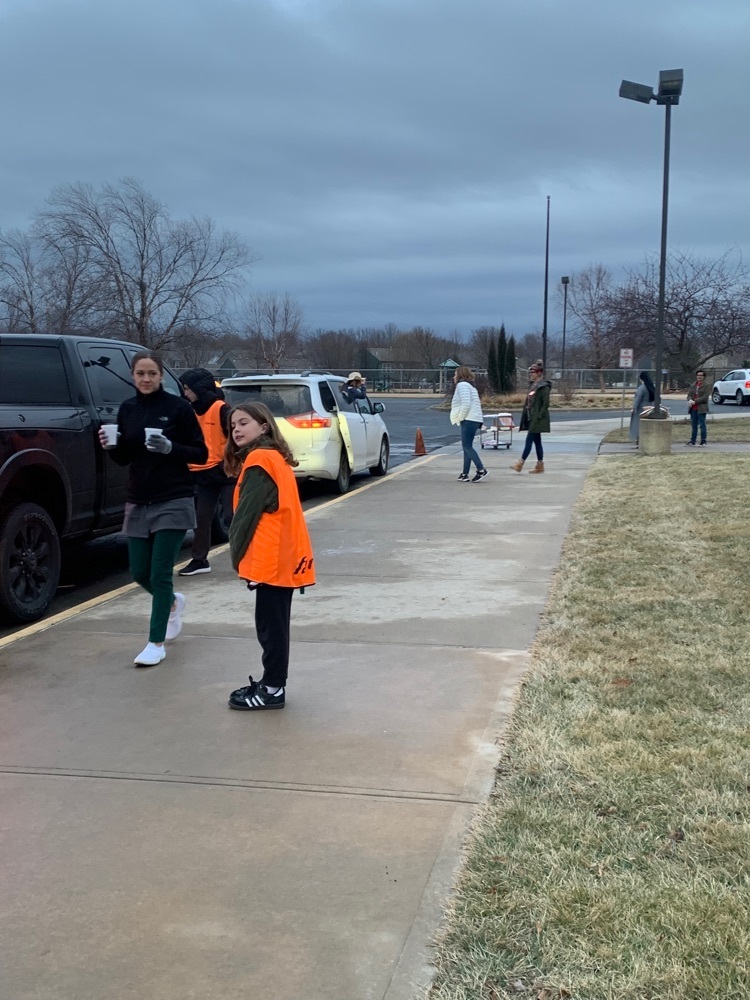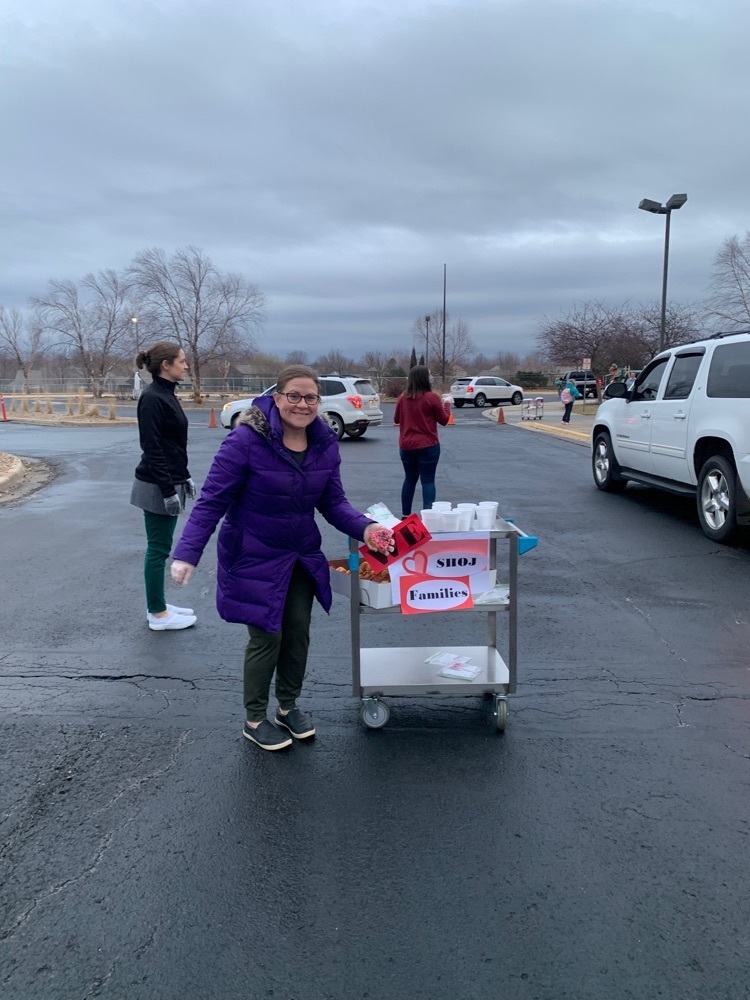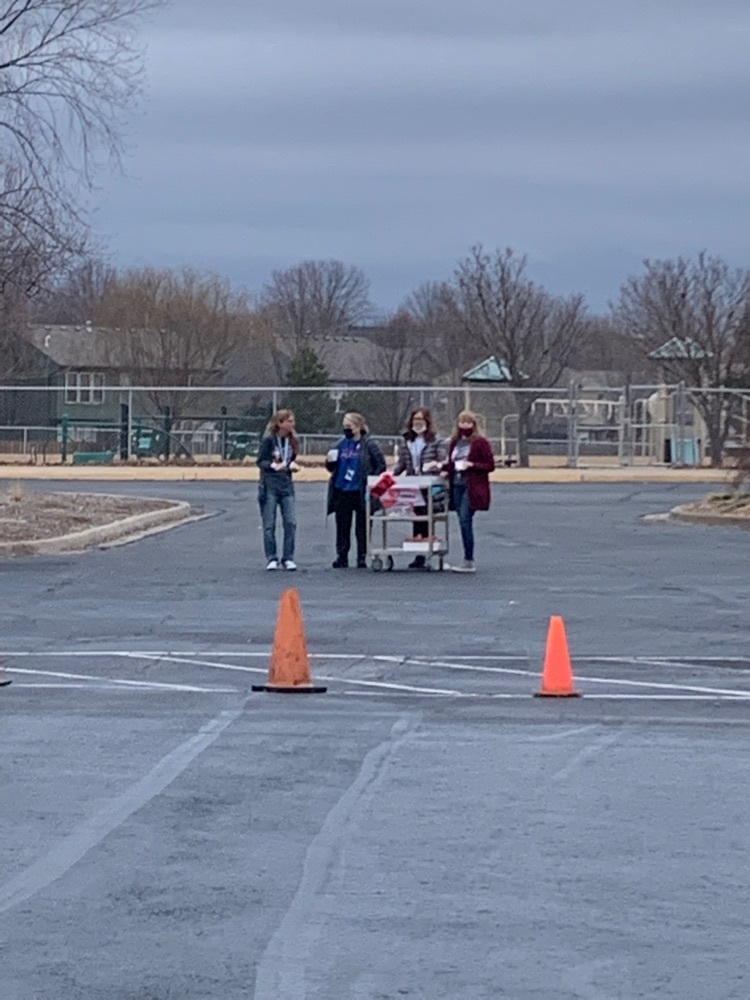 Friday Fitness in Middle School Health Elective. Blessed by many volunteers that help teach!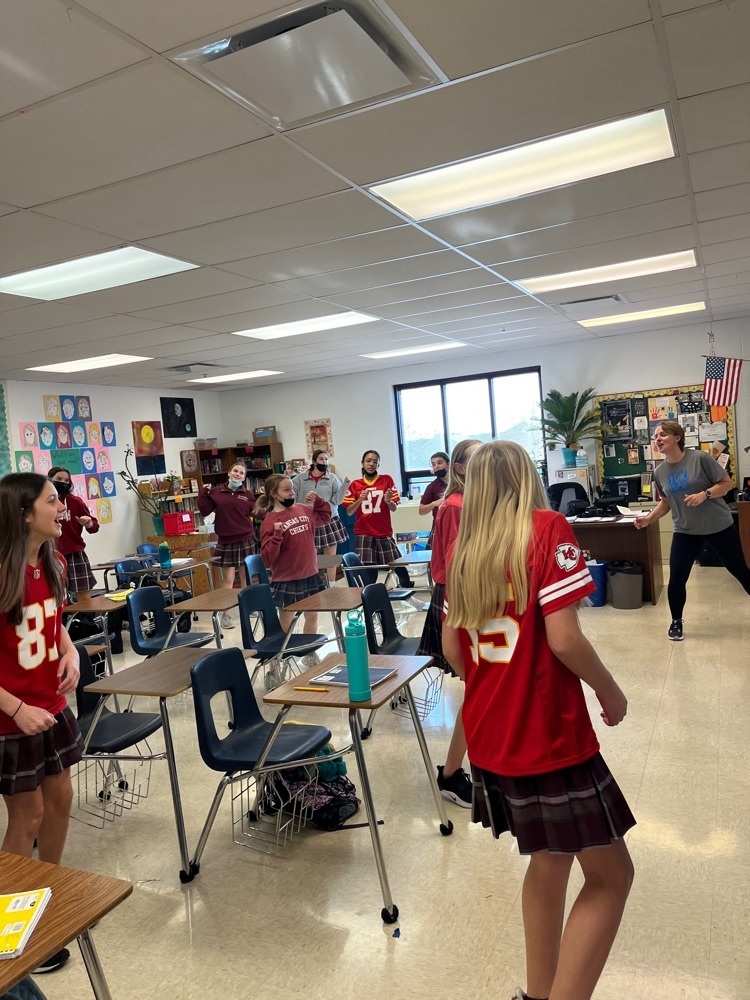 Prizes and candy are trickling in for our Catholic Schools Week Cardinal Carnival! The more prizes we receive the better the Carnival for the kids! The better the Carnival, the more money we'll raise for our All School Serve Day this spring. Kindergarten through 2nd grade - bring a bag of individually wrapped candy; 3rd through 6th grade - raffle prizes valued at $5; 7th grade - 12 individually wrapped snack cakes (like Little Debbie); 8th grade - raffle prize valued at $25. Thank you for your support!