Shawnee FD came to SHOJ on Thursday to talk about fire safety with our Kindergarten, 1st, and 2nd graders. Their homework was to develop a fire safety and evacuation plan at home, to set up a meeting place in the yard, and to have their parents check the batteries in all the smoke detectors in the house. Students were also encouraged to sleep with bedroom doors completely closed as that's the best way to start protected in case of a house fire.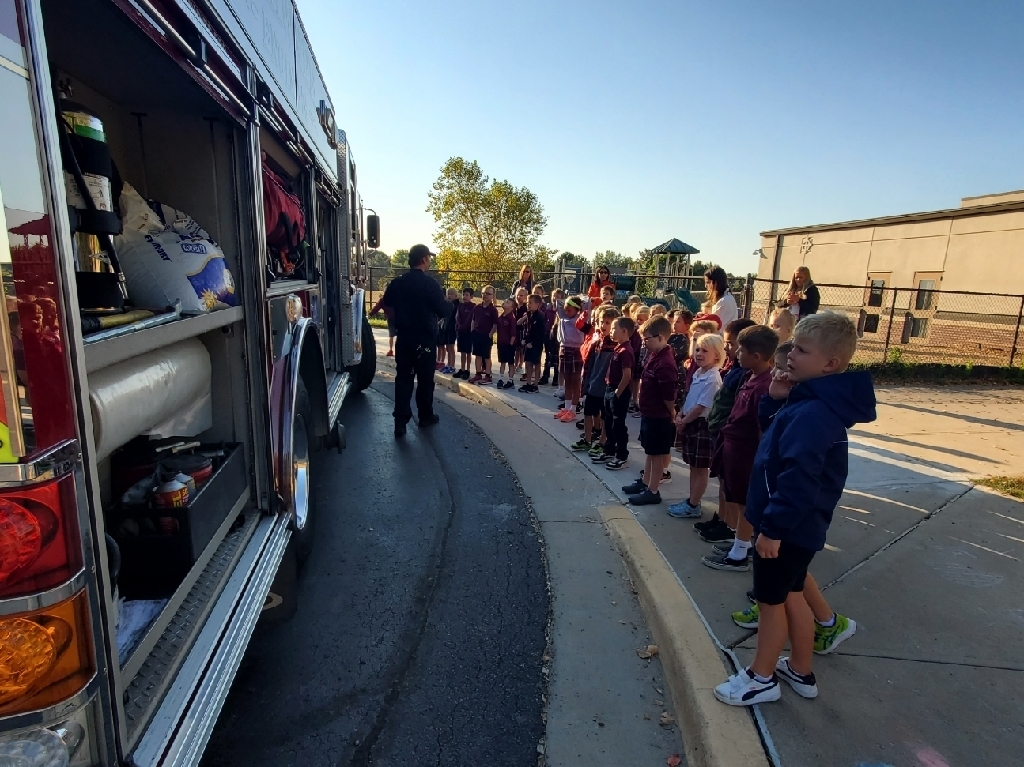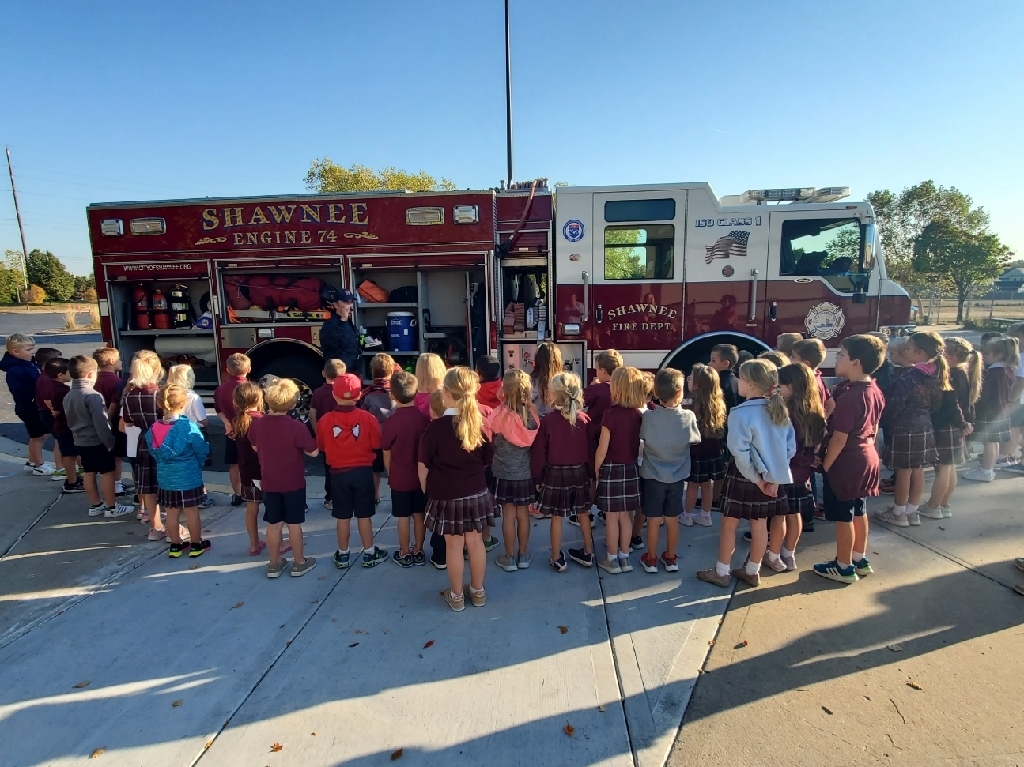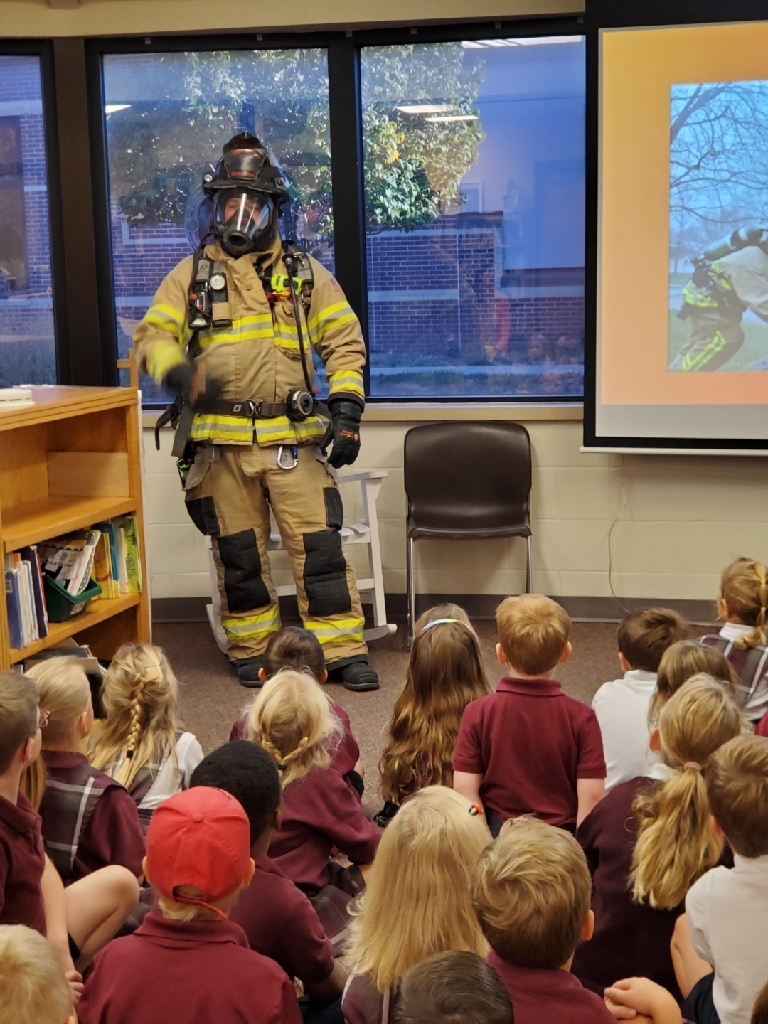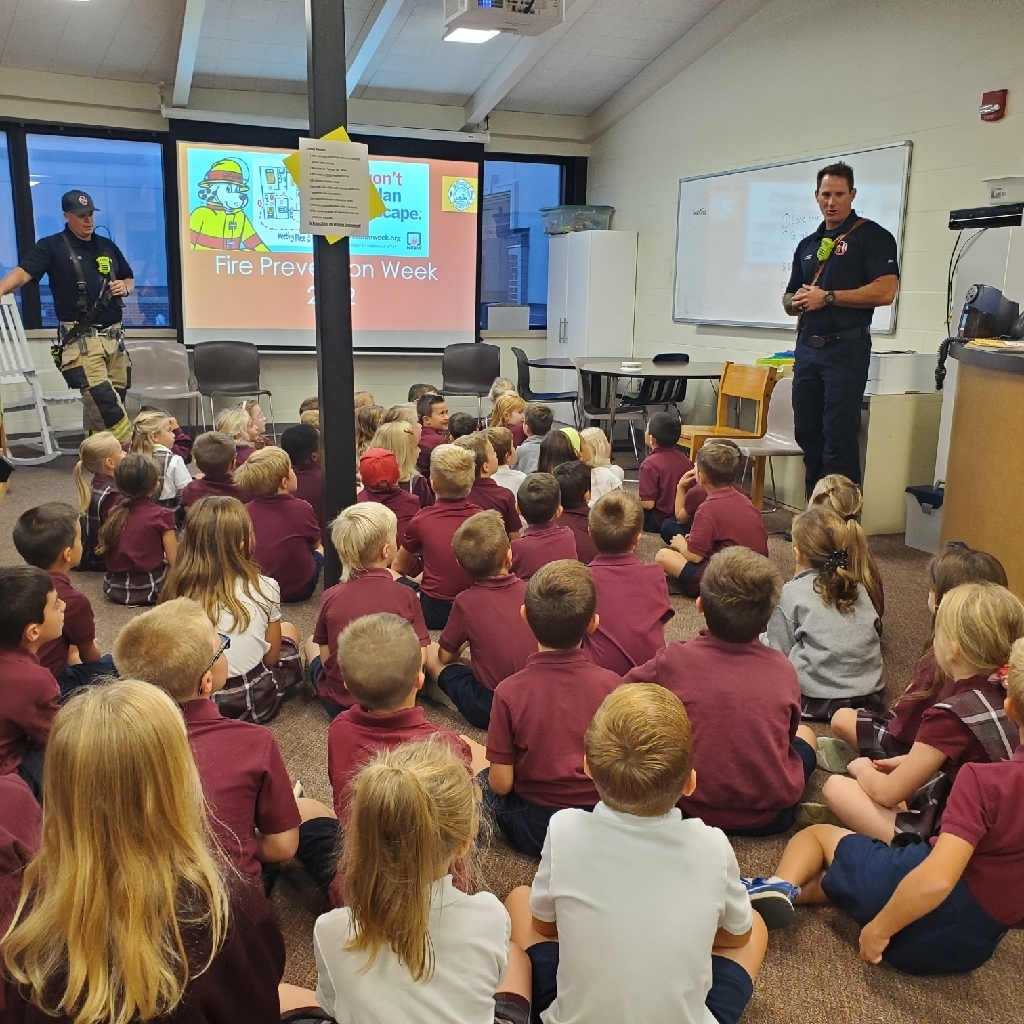 Pets are a blessing.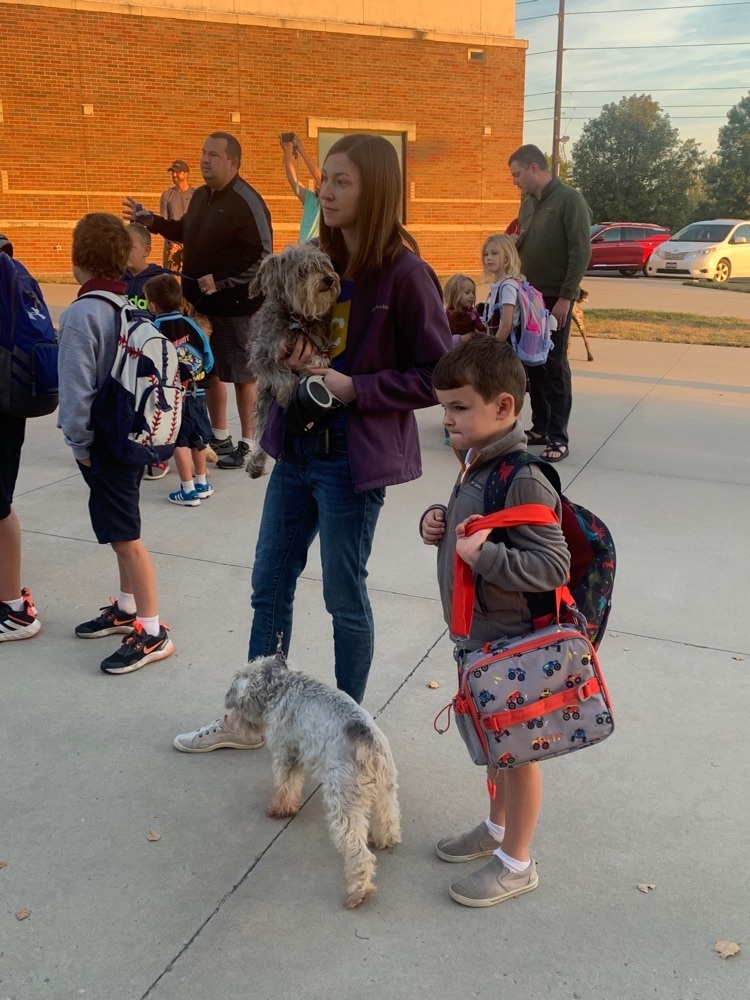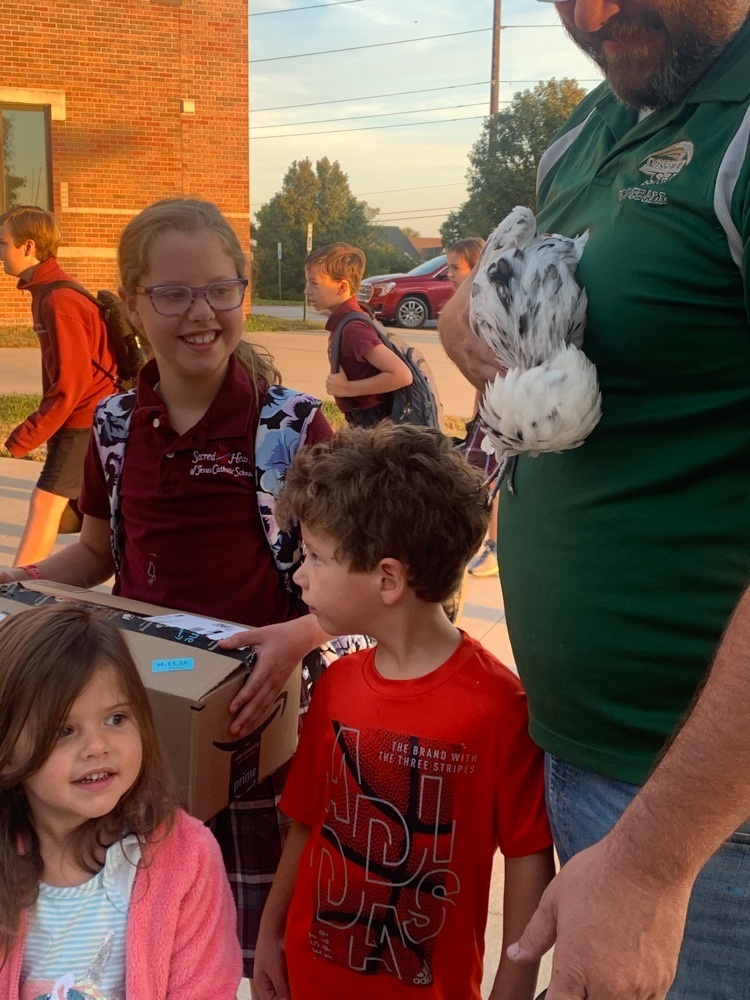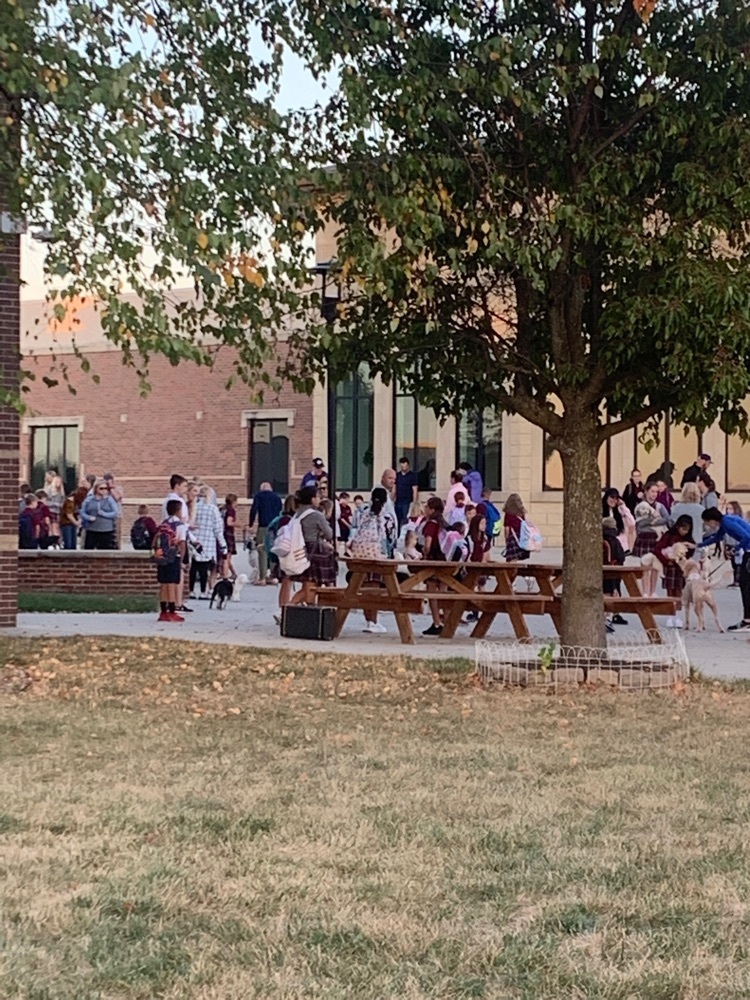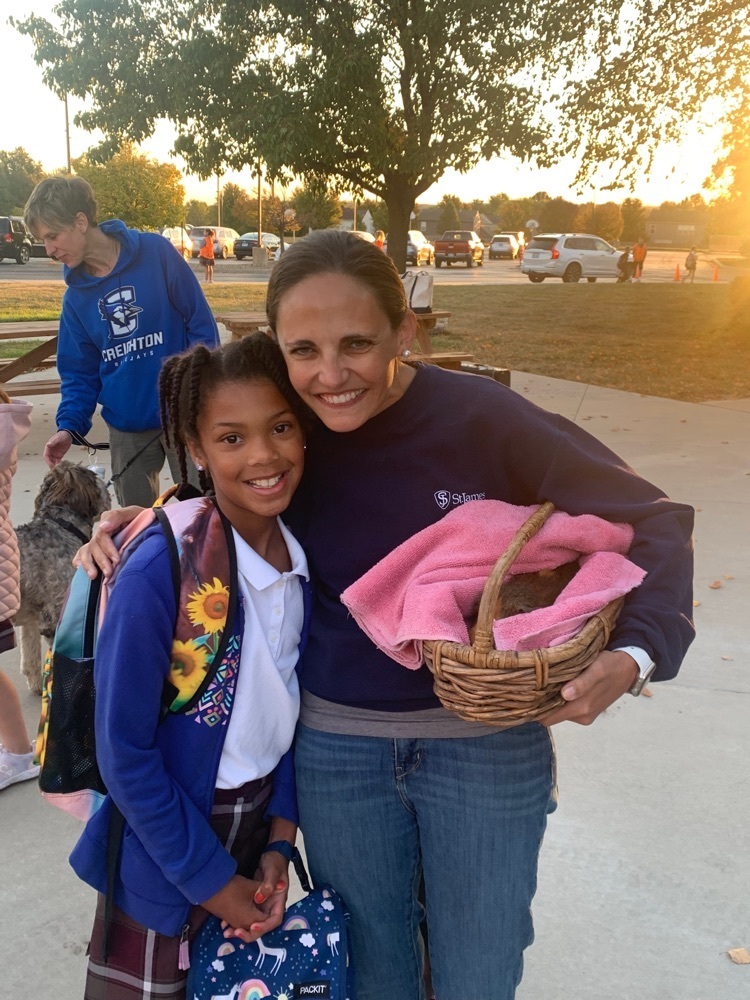 Don't Forget! Tomorrow Night at Skate City - SHOJ Glow Party! 6:00pm - 8:00pm. Check the flyer for more details!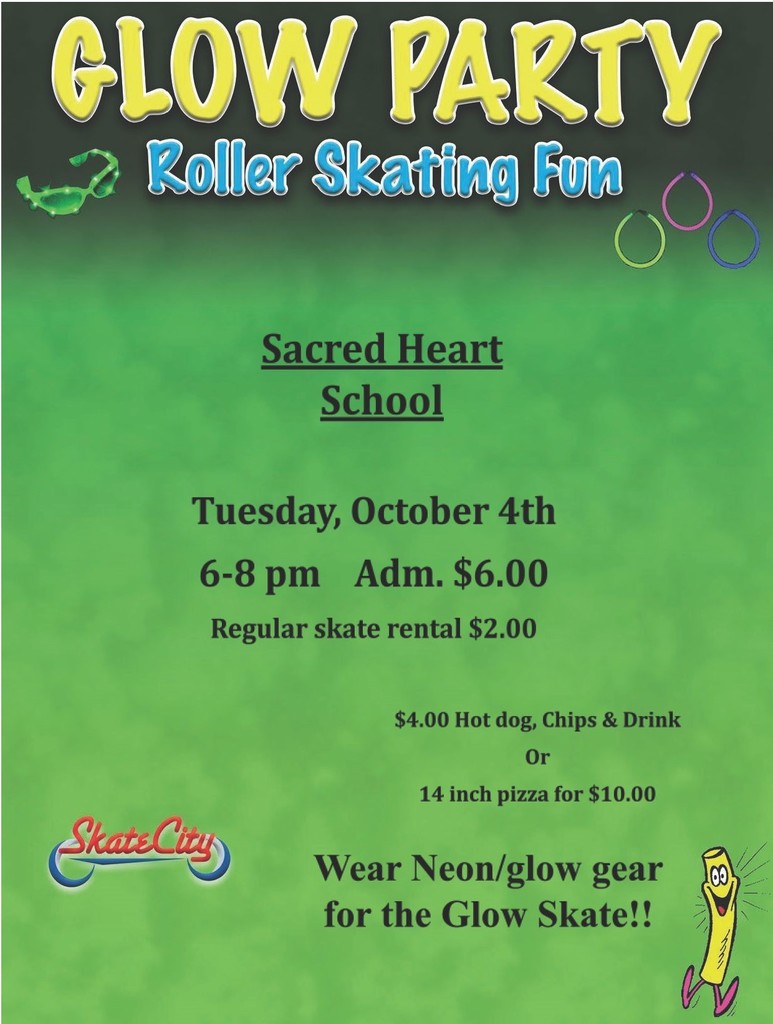 The Glow Party at Skate City will be Tuesday, October 4th from 6:00pm - 8:00pm. Be sure to wear neon/glow gear for the Glow Skate! Check the flyer for details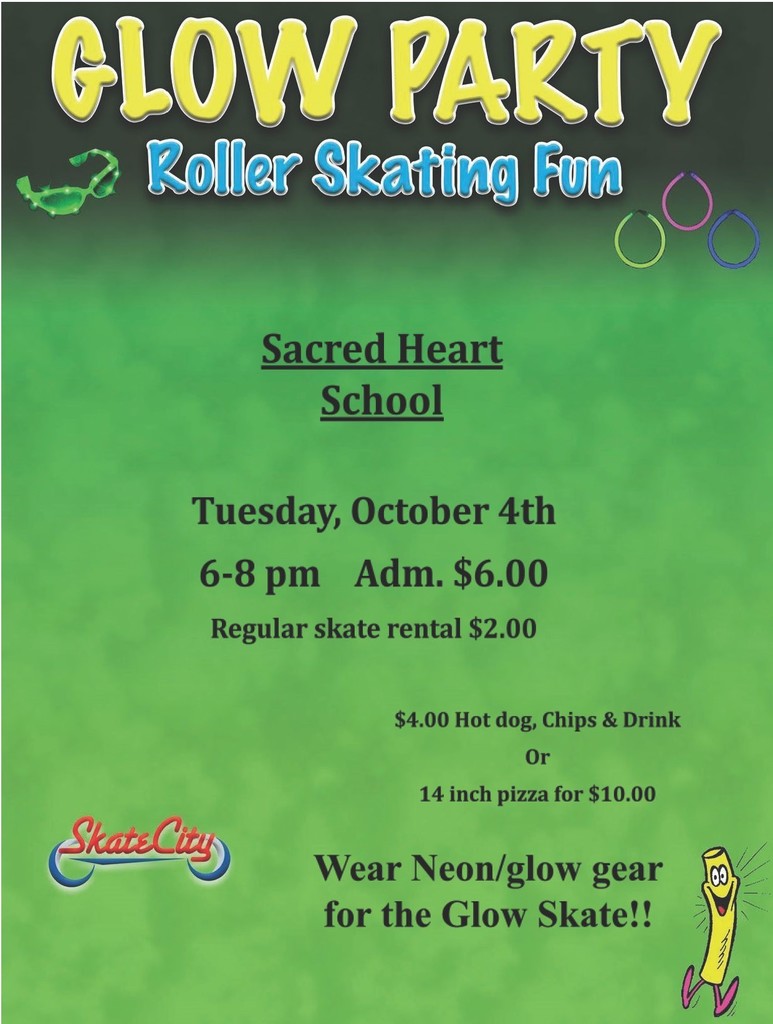 Join all JoCo schools to fight childhood cancer by raising money for research - last year was over $100,000.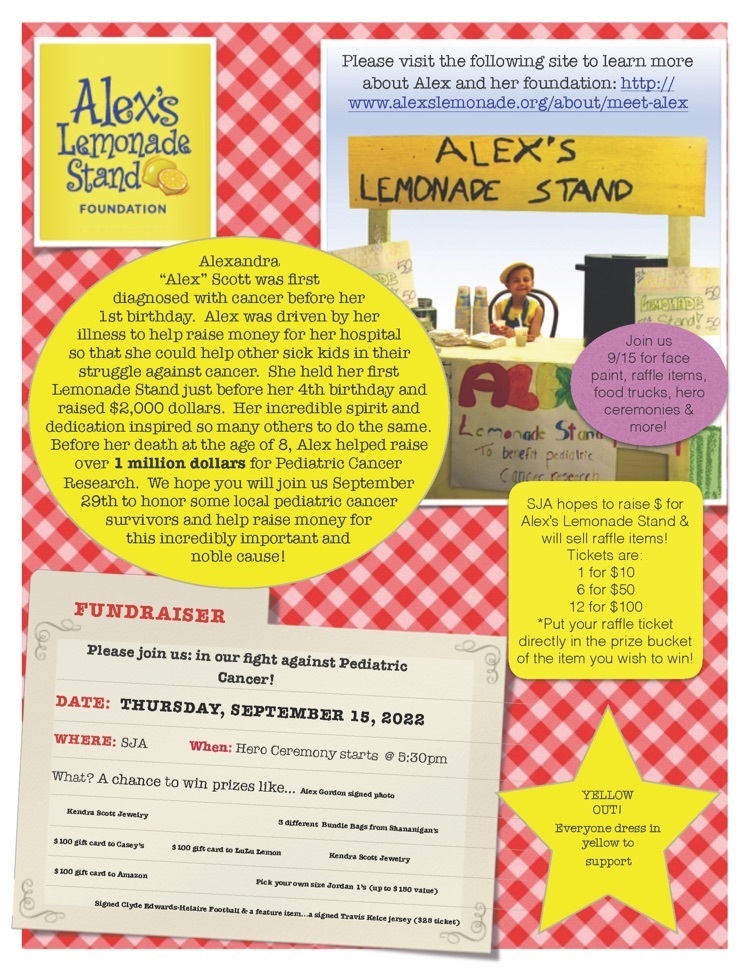 September Rosary Committee update-Go to parents and then CPS in the menu of the web page.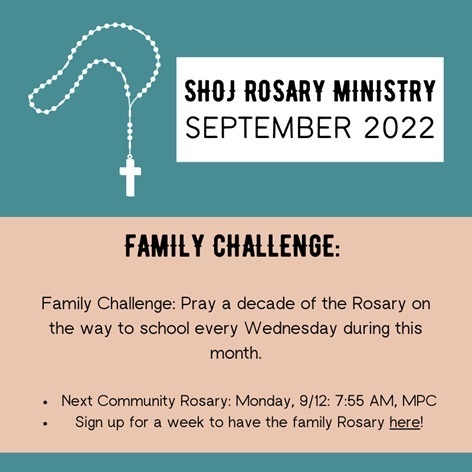 The remaining books are in and the rest will be brought home today. Some of the questions the teachers discussed were: 1) How do you understand Natural Law? 2) Did you know about the period of tranquility? 3) is Natural Law only a Catholic belief? Don't forget, Jennie Punswick from Holy Family School of Faith will present at the parent meeting on Thursday, September 15 in the MPC. Prizes, food, good conversation around this book.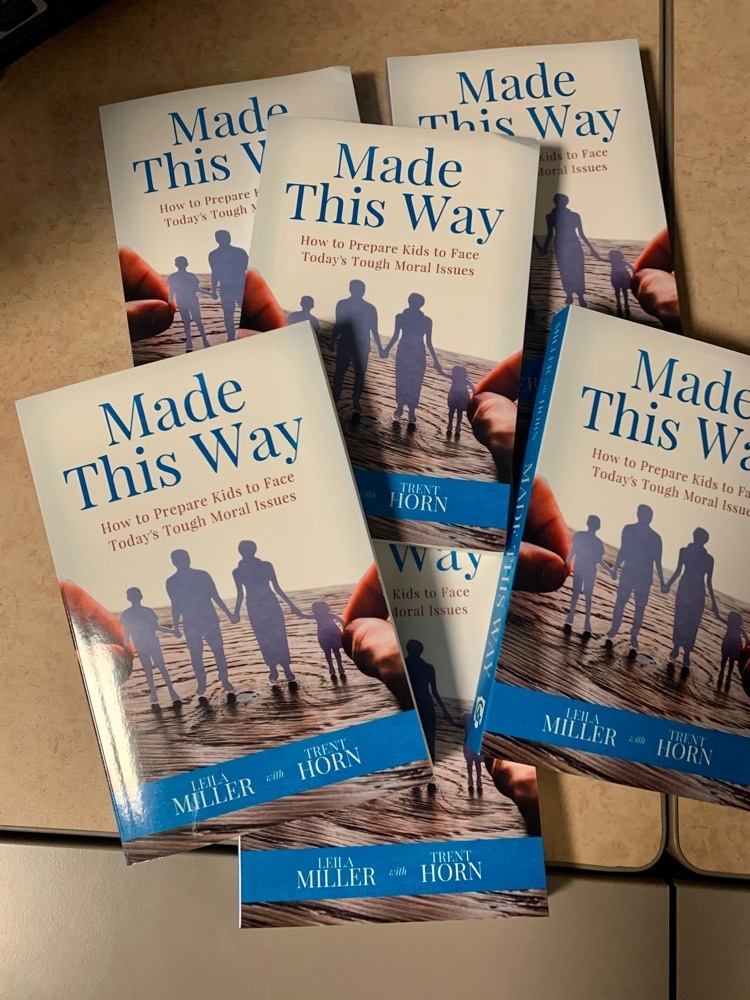 What a treat to have coffee made to order. So delicious. Happy last day of August. Thanks Gile family.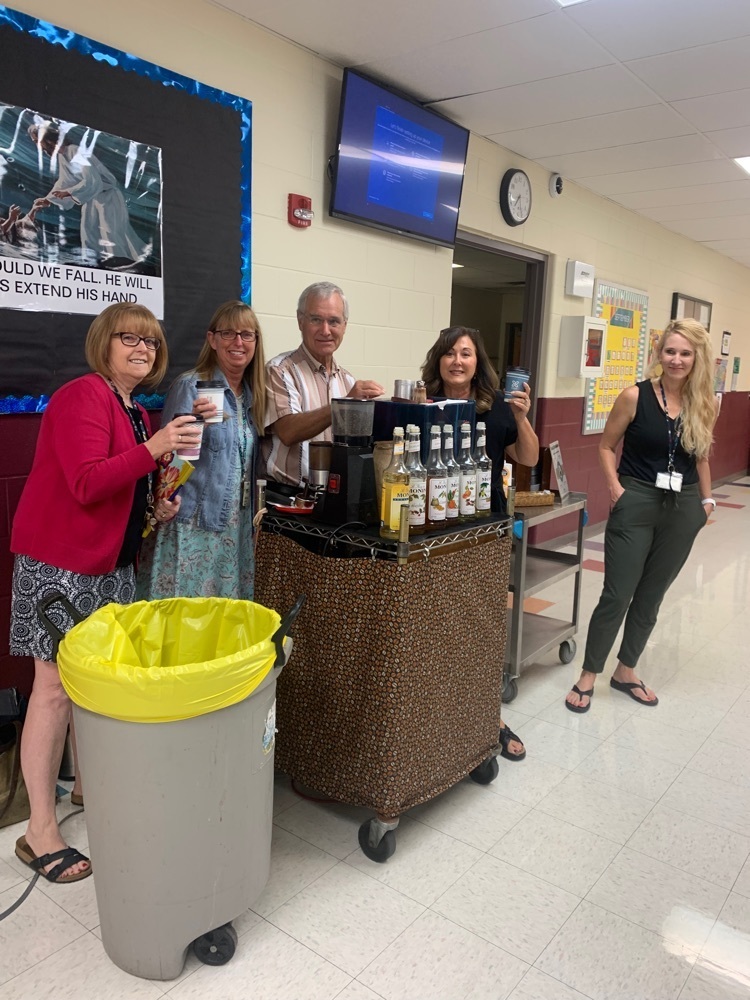 The best thing about cooking elective - is the leftovers for the teachers' after school snack. They get an A from them.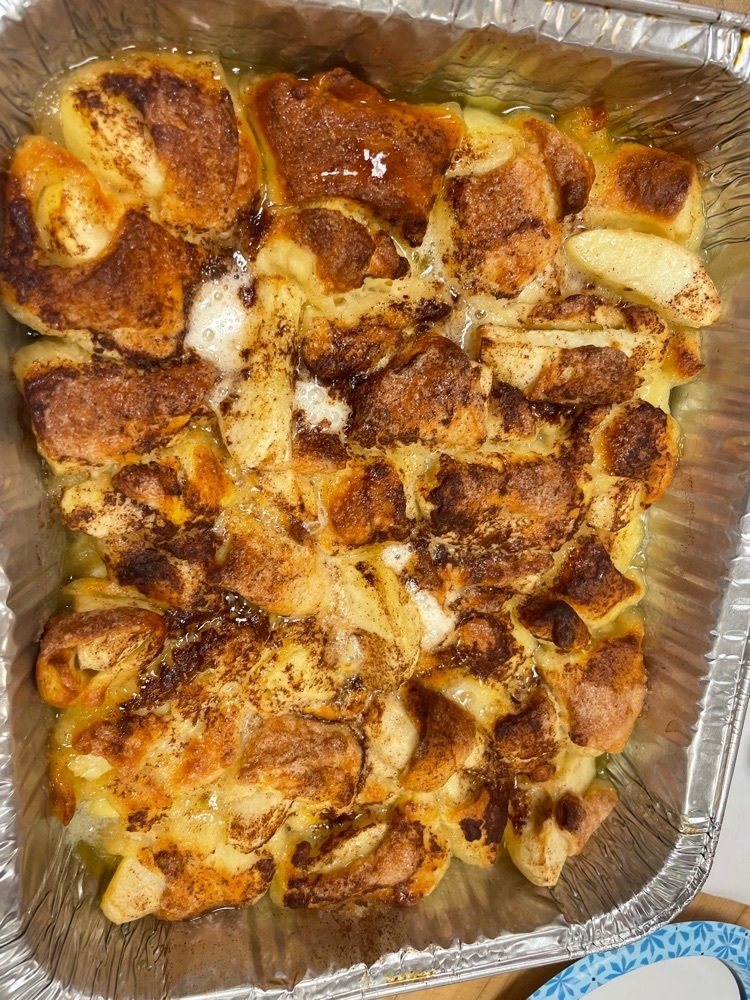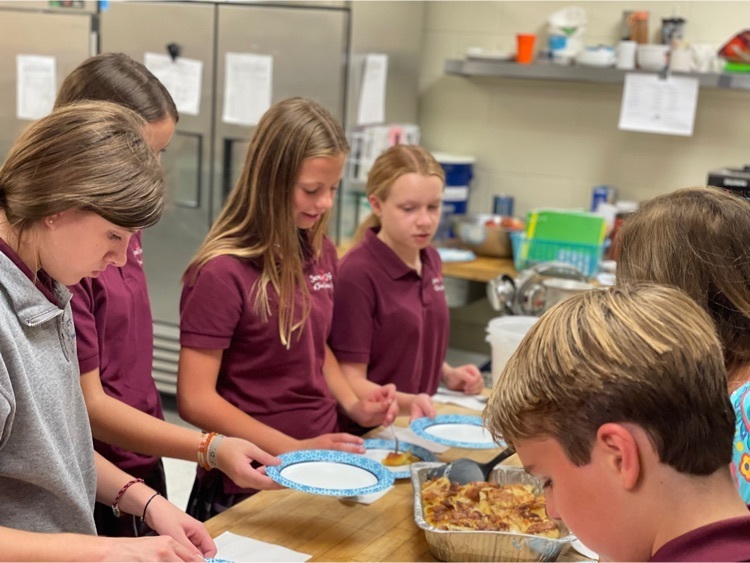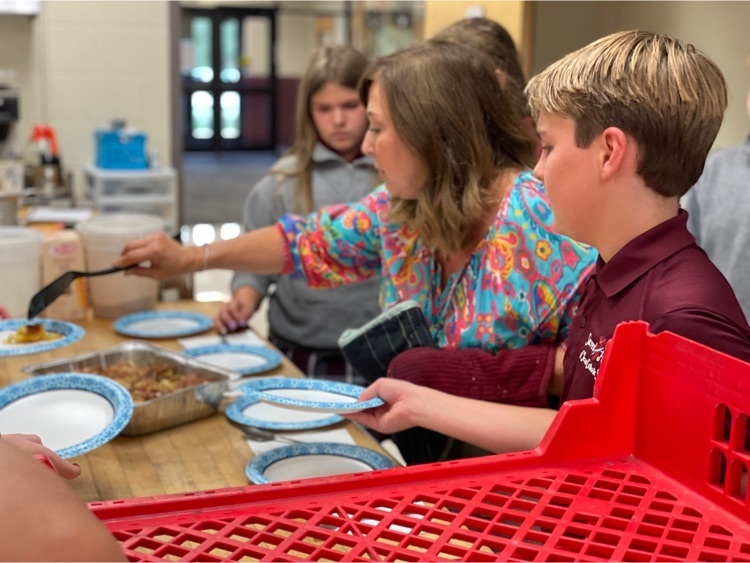 Father Pat blessed all the classrooms and students this morning. Most teachers got extra blessings. We are blessed by his Pastoral leadership of SHOJ.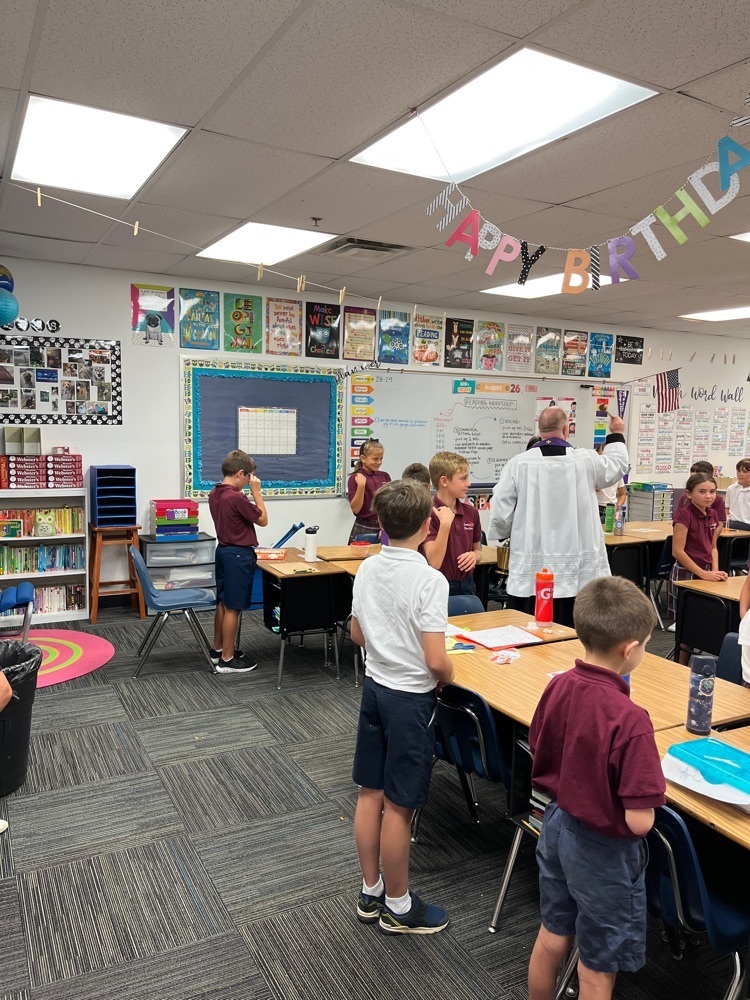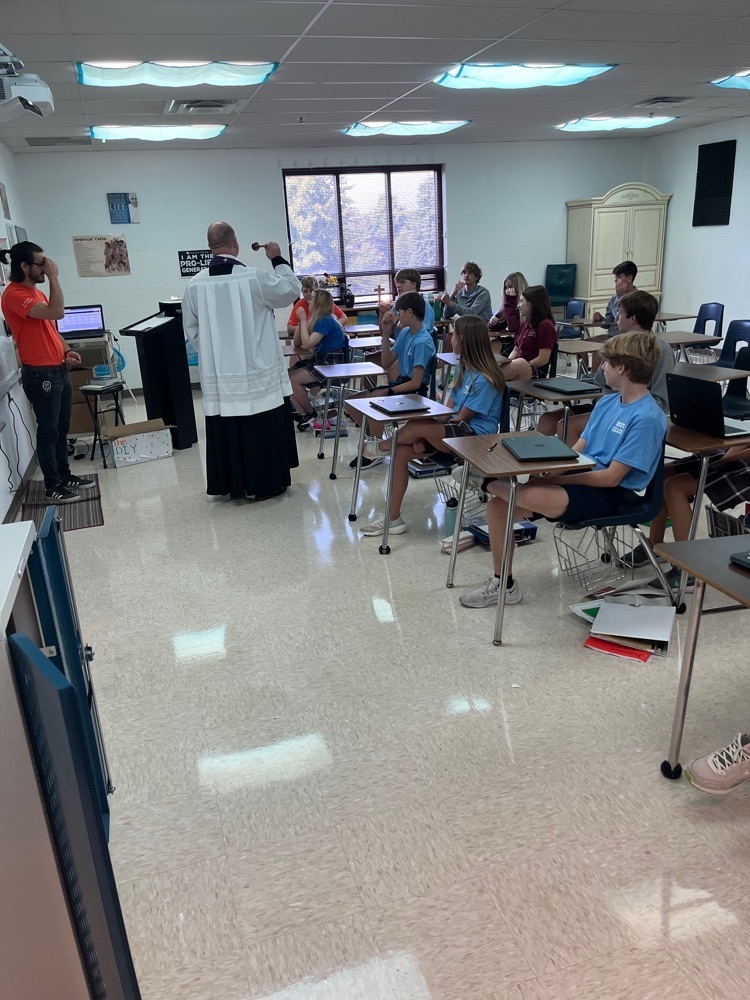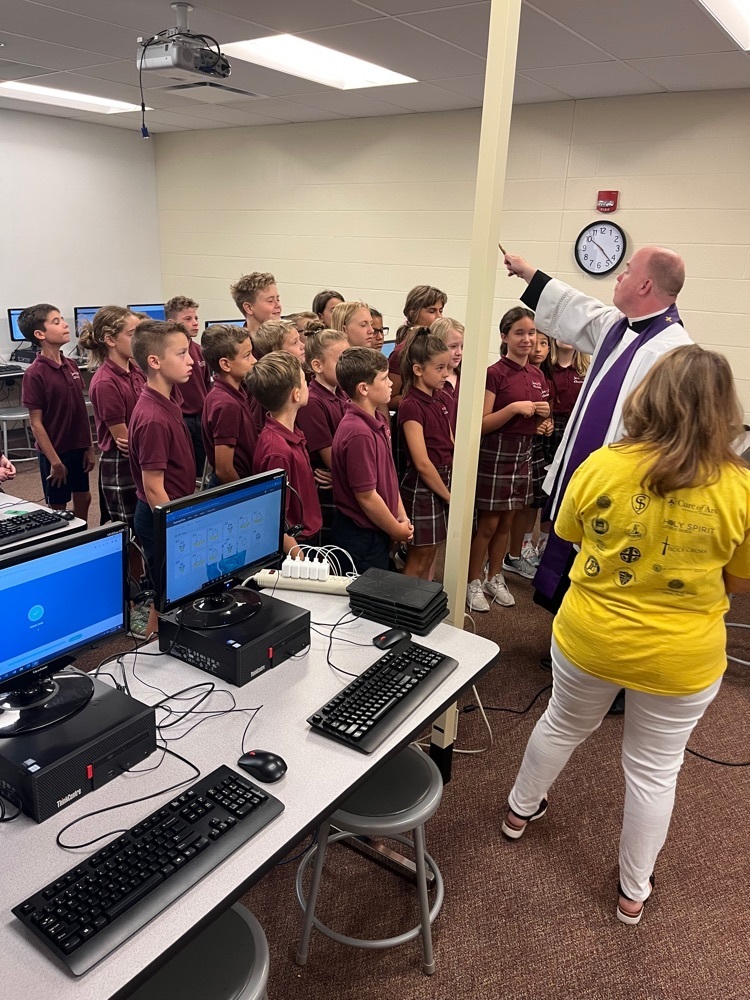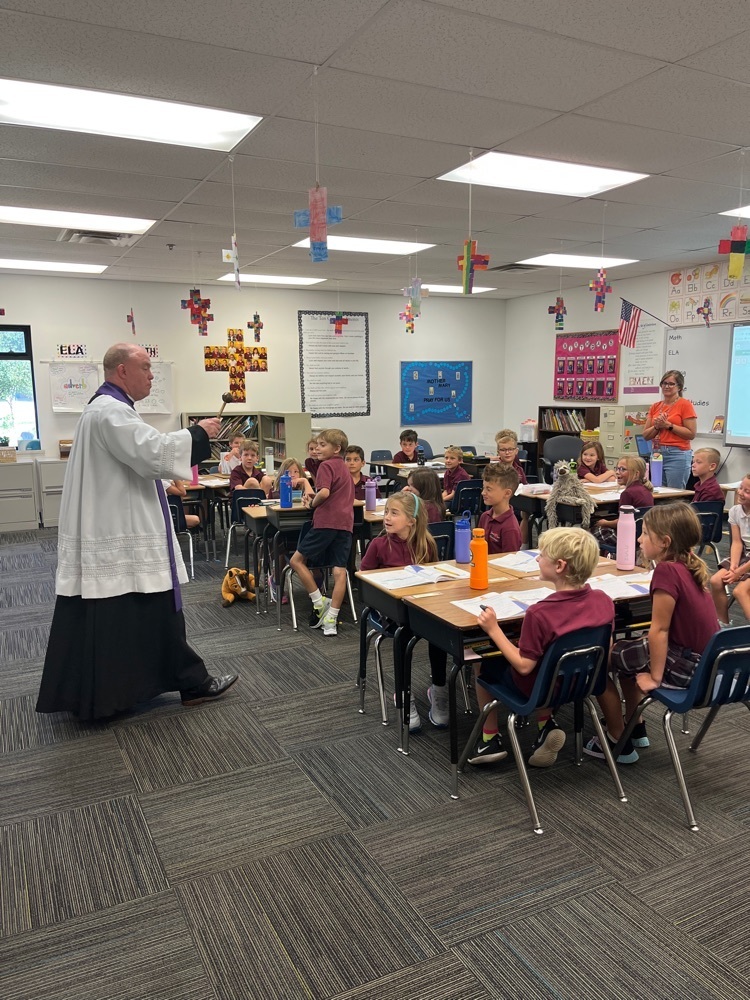 Can't wait to greet everyone tonight at 6:30 in the church. Great info, important handouts and lots of appreciation for partnering with SHOJ to prepare minds for the future and souls for eternity.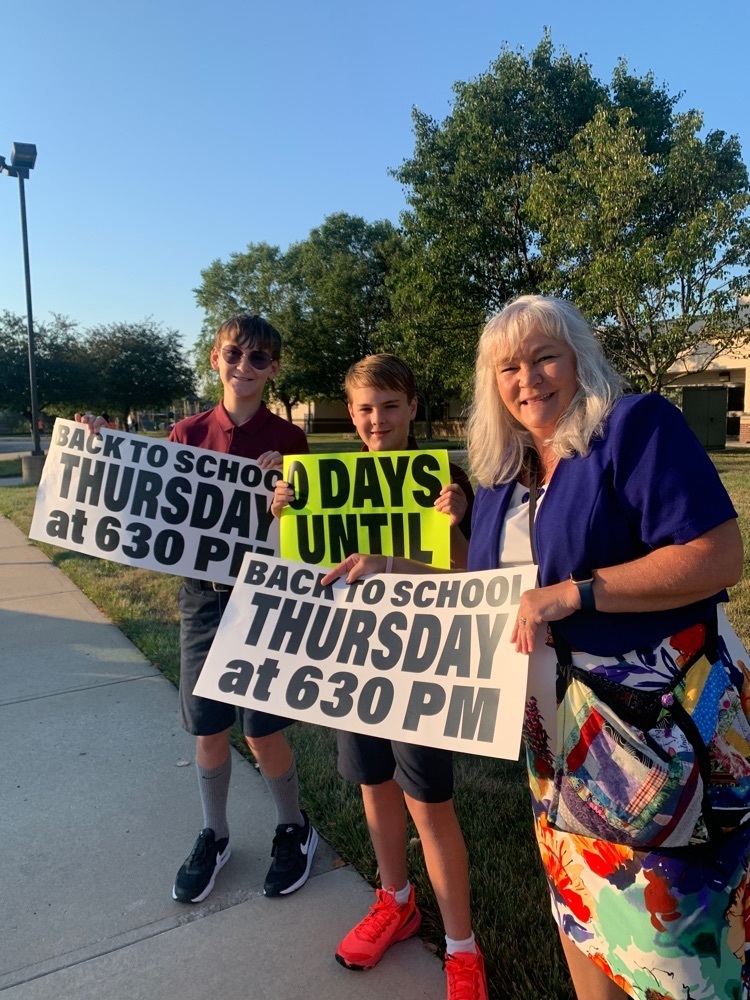 Thank you for your generous donations for Children's Mercy! Thanks to these students for organizing!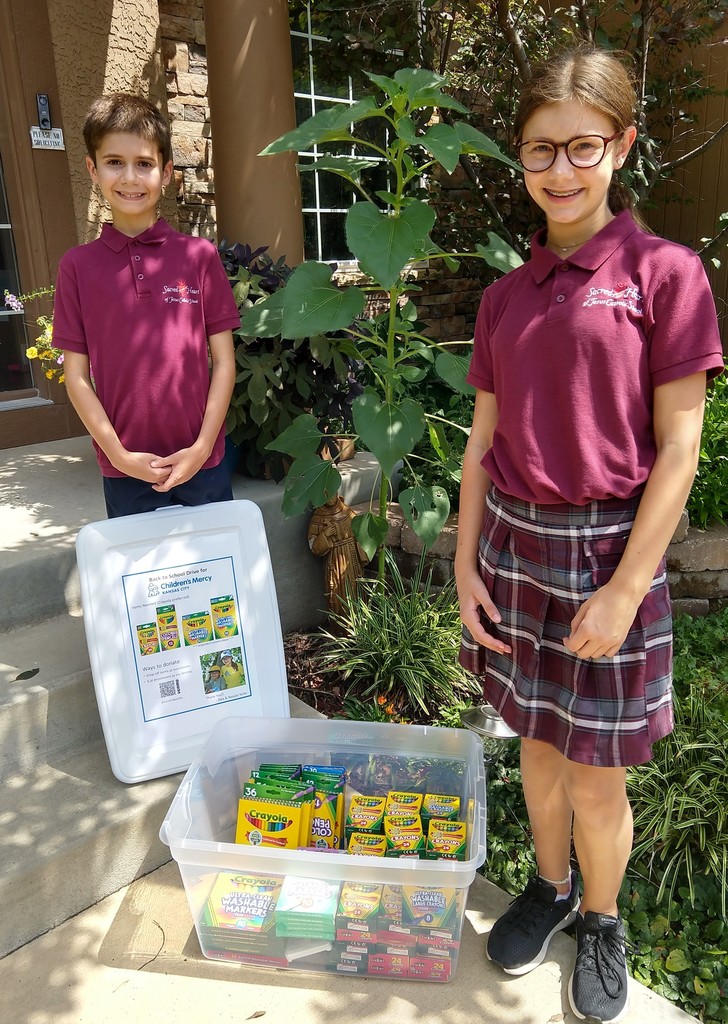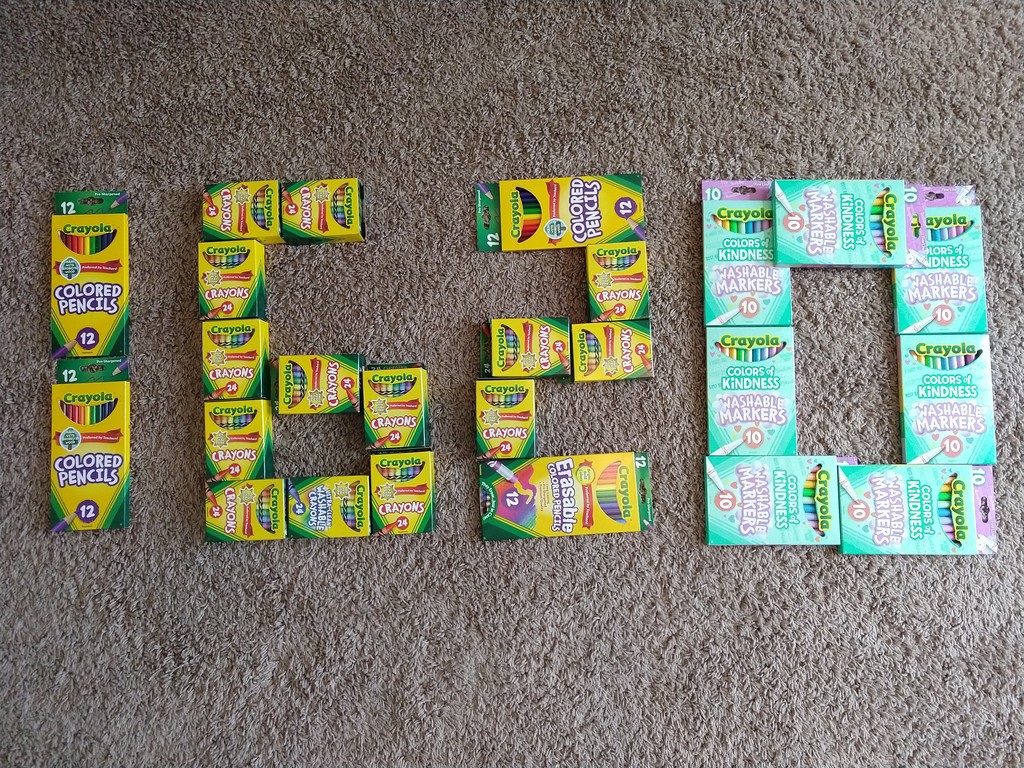 We have the best hot lunch program.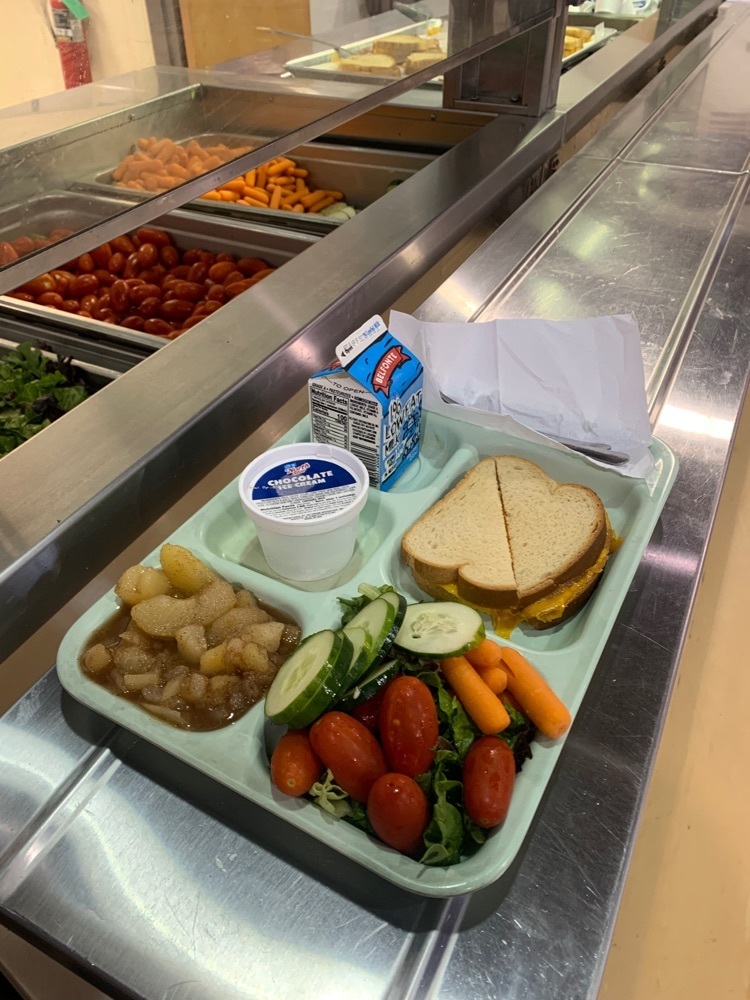 Still smiling from our first day. Sacred Heart of Jesus, make our hearts like yours.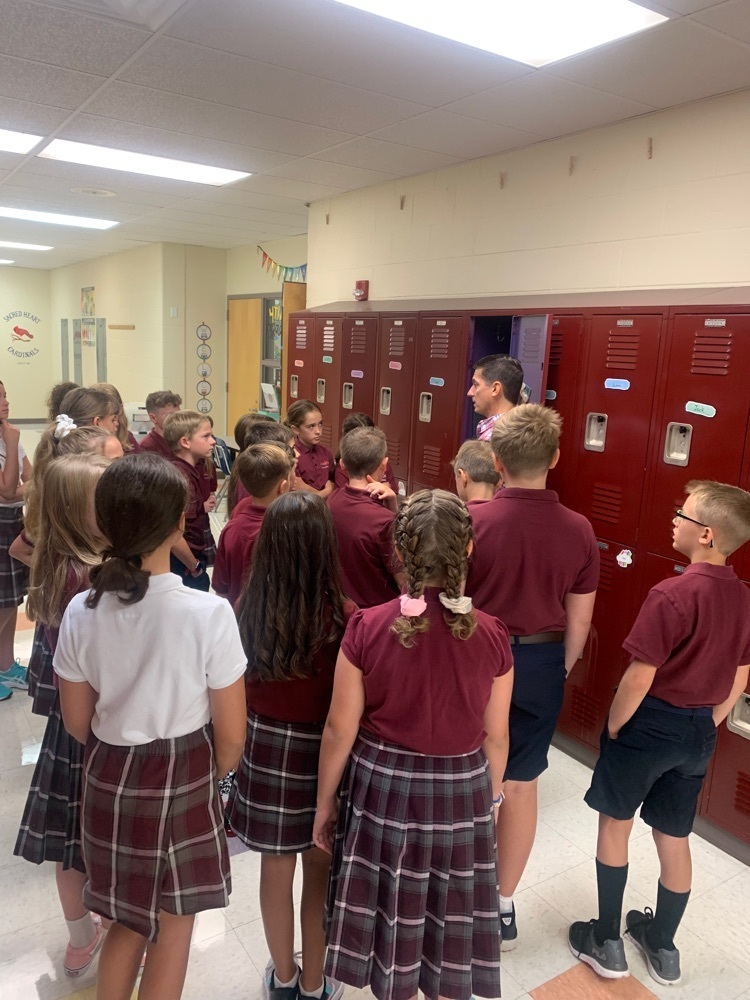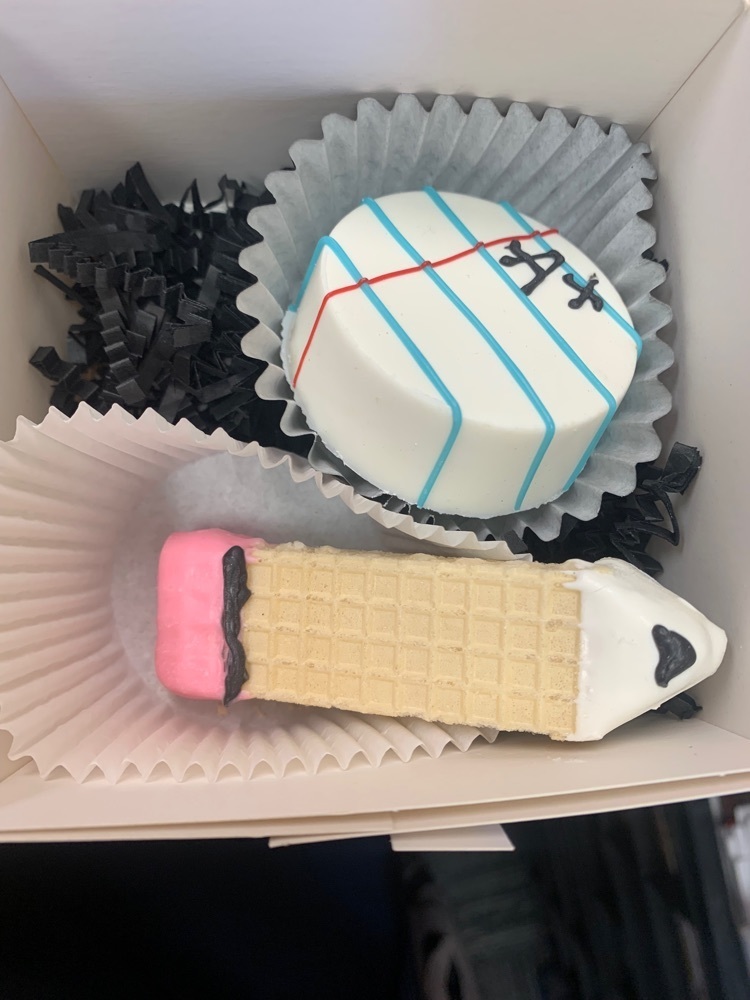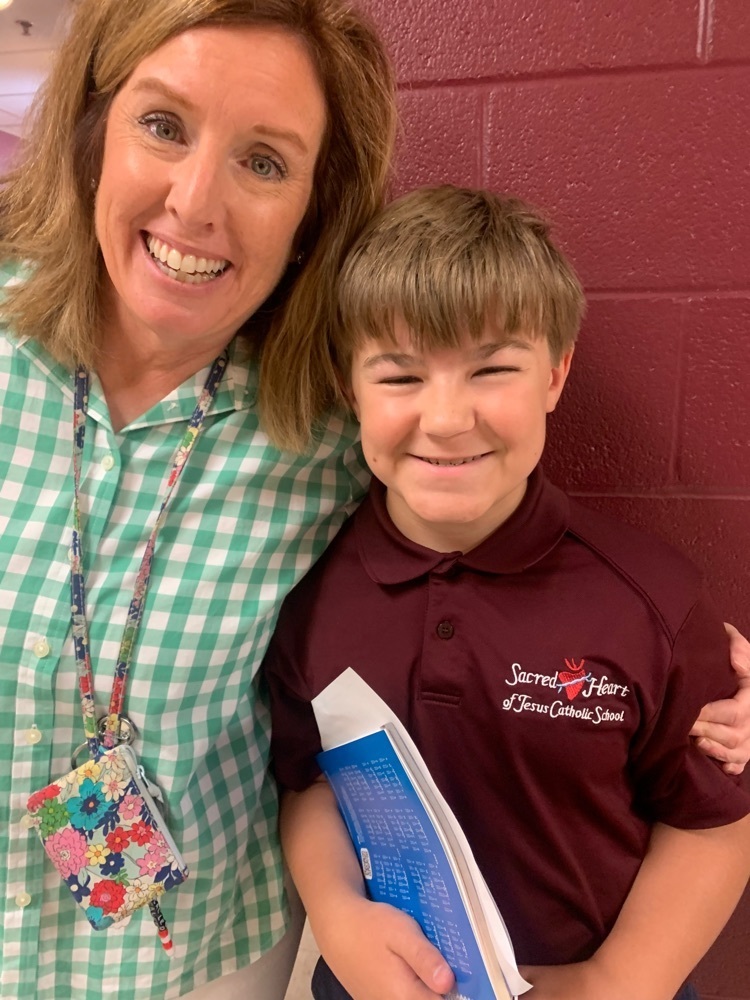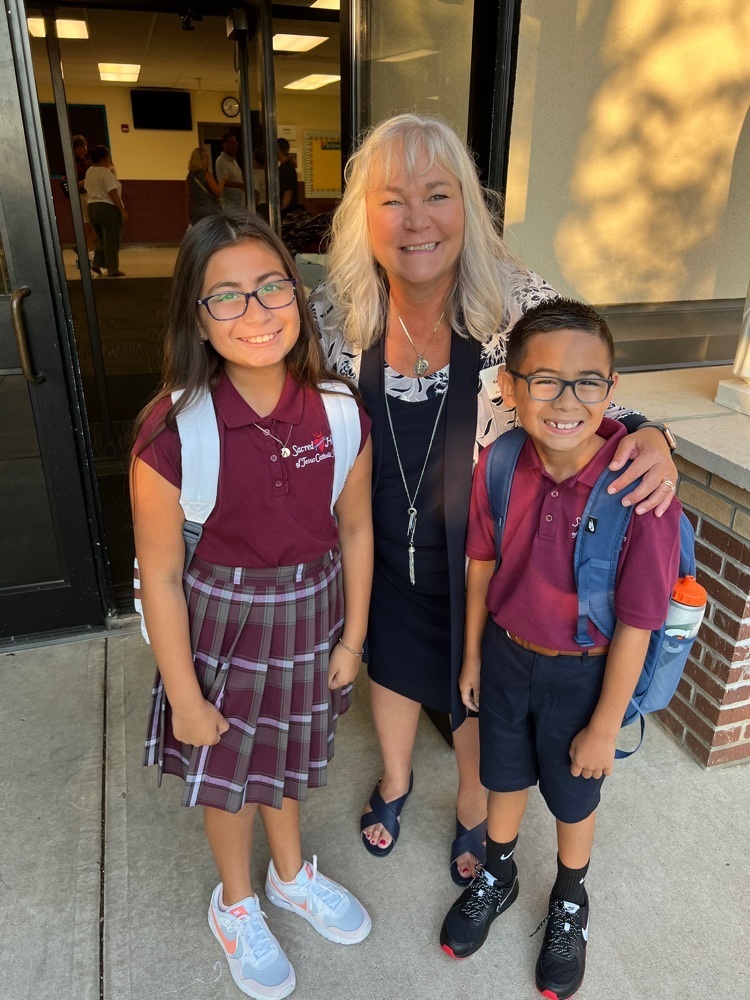 When we say Sacred Heart is like a family, this is what we mean. In December of 2008, the moms and babies in the top pic gathered for Ms. Gardner's 1st grade class Christmas party.  The babies each had an older sibling in that class. Those 1st graders (not pictured) are Juniors in college. The babies? Today marks the last "first" day for those babies in the top pic as they begin their 8th grade year. See a failed attempt to recreate the pic as the babies were too big to hold.  Mrs. Coup had to use a stand in because her baby is a freshman at Saint James Academy. SHOJ- a place where families grow in love and friendship as they remain Rooted in Christ.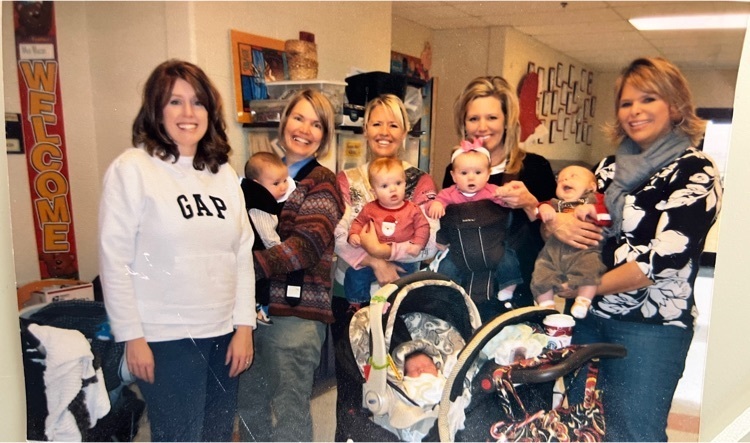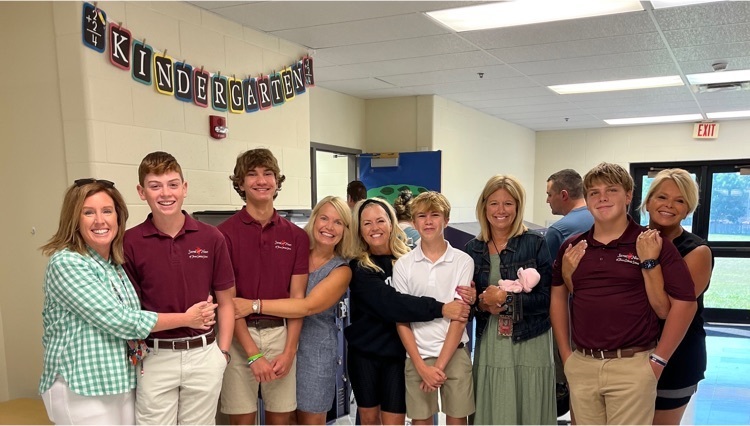 Welcome back Cardinals!

The doors are decorated and we can't wait to welcome back students tomorrow morning. It's a great day to be a Cardinal.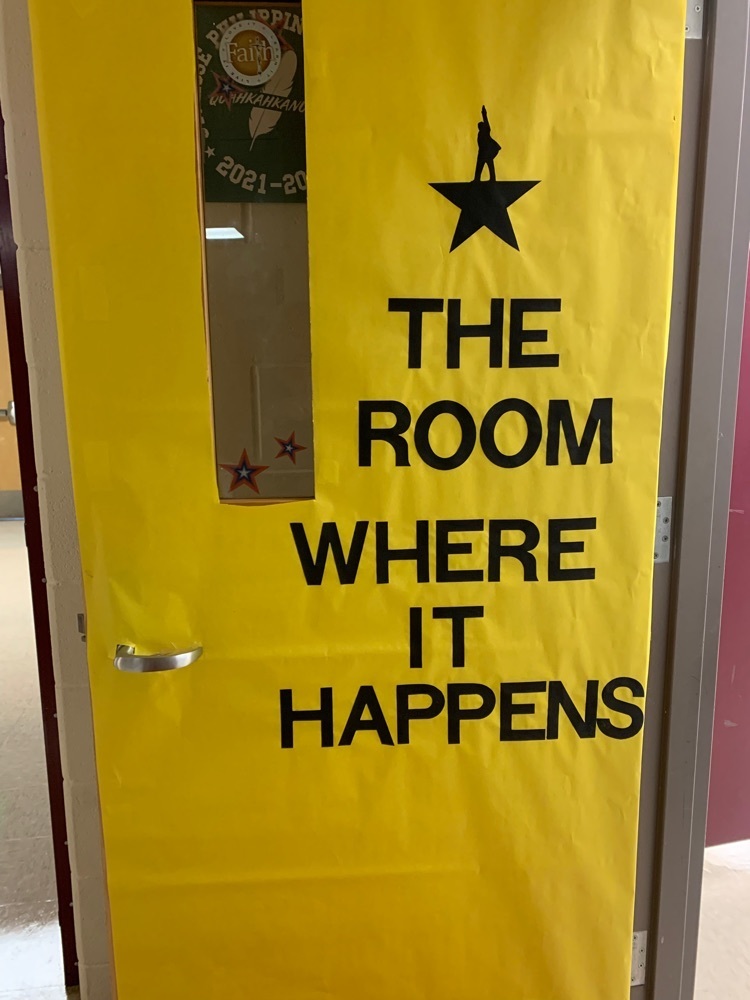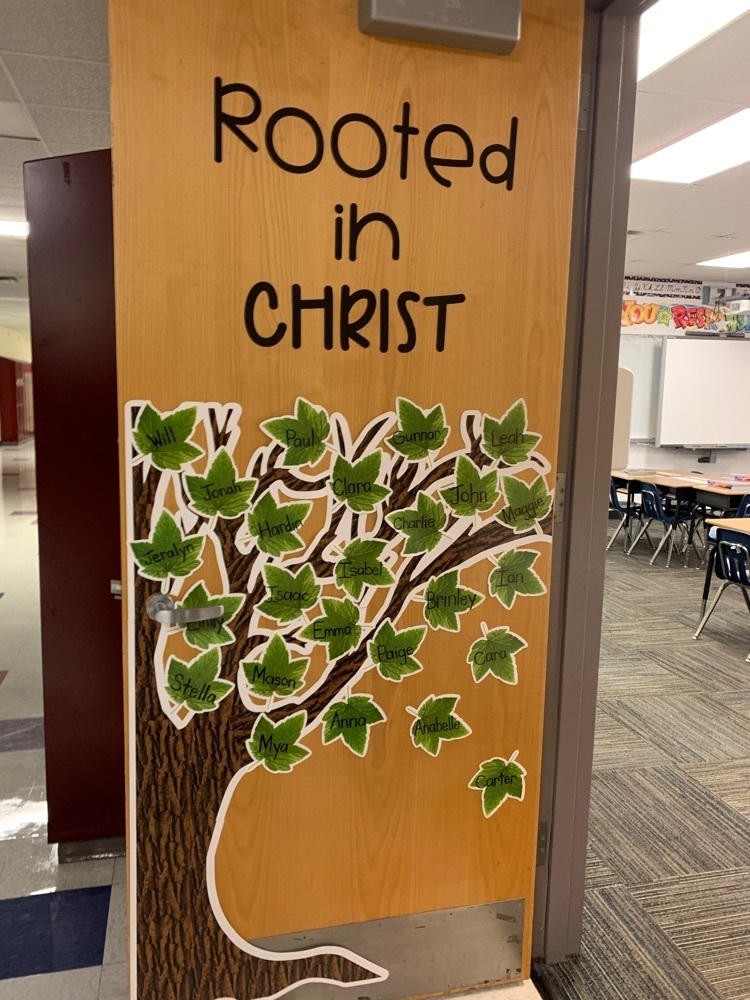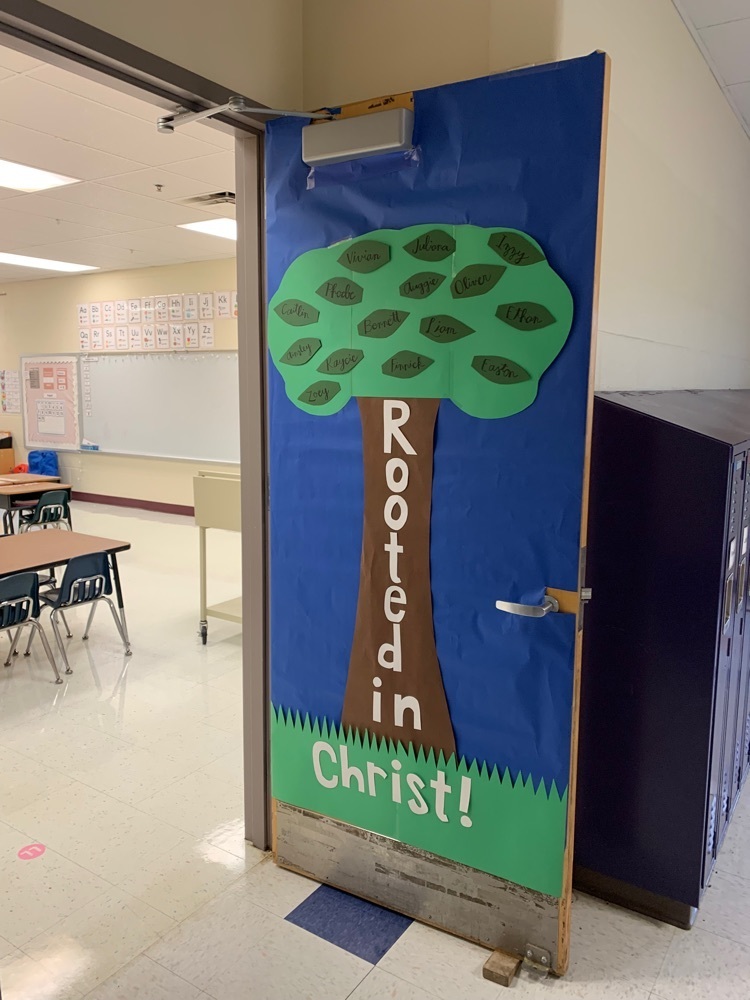 Thanks to Allison Carney and Lorenzo Rizzi , from the school office, for spending time with the staff to consider how a data informed culture can benefit everything we do at SHOJ. We are so excited about the 2022-2023 school year. Go Cardinals!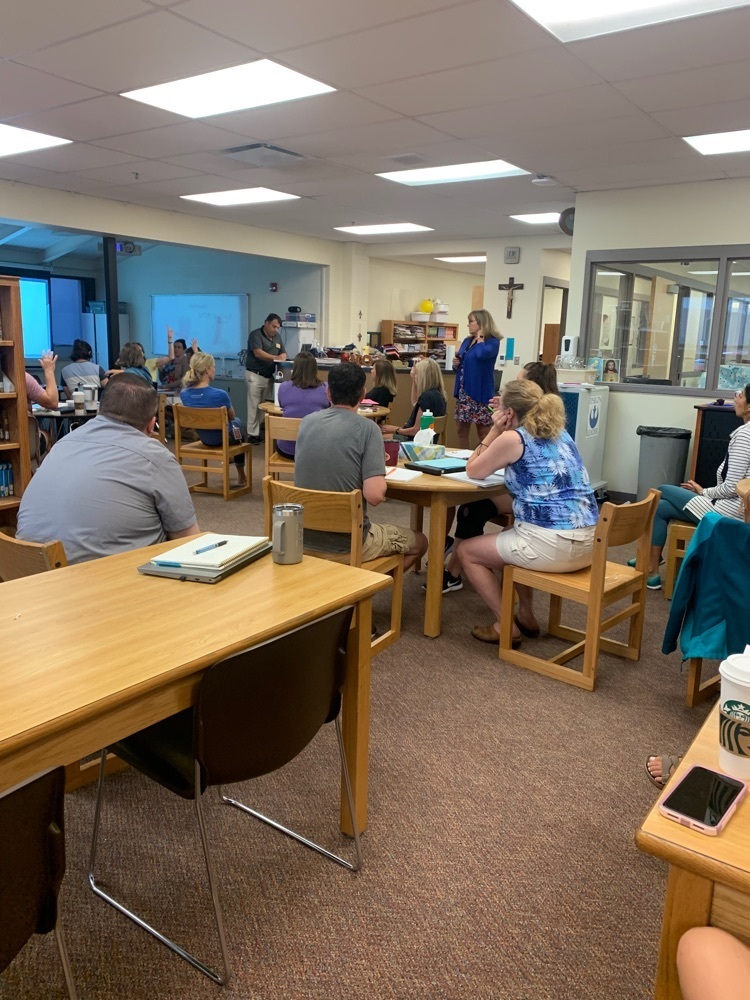 SHOJ teachers are back. Excited and ready for a great school year. Rooted in Christ.